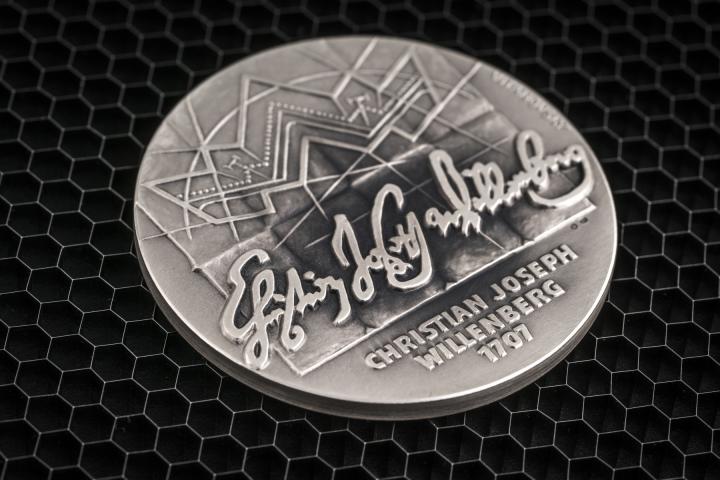 On 17 January, CTU commenced celebrations marking the 310th anniversary of publishing the imperial rescript with which Joseph I had doubtlessly supported founding of engineering school. A range of cultural events, lectures and professional meetings will be held until september this year, unveiling the past and future of the oldest czech technical university.
As part of the festivities, honorary doctorate had been given to architect Miroslav Šik and the CTU New Year´s Concert, the 11th annual representational ball and CTU Spring Concert will be held.
On 27 April, a Gala evening with prominent alumni and industry representatives will be held at the  respirium of the CTU - CIIRC building. There, the film "The 310 years of lion of force" by Veronika Kostlova with animations by Paul Koutský will have its premiere show.
On 13 June, a garden party in the Wallenstein Garden is prepared for CTU staff and students.The CTU Academic Orchestra will be performing under the direction of conductor Jan Šrámek. The event is held under the auspices of the President of the Czech Senate, Milan Štěch.
From 18 to 23 June, Czech Academic Games will be organized by CTU together with the Czech Agricultural University and the Czech Association of University Sport.
Lecture series, titled 'Returns to CTU', are prepared for students and general public. It will bring interesting personalities and CTU graduates to the academic grounds during March - May, uncovering their inspiring life stories. Guests of the cycle are, for example, Tamar Newberger - Wife of US Ambassador Andrew Schapiro, IT specialist Libor Mertl - CEO and founder ComAp, Ivan Pilný - a member of the Engineering Academy and the first Microsoft director in the Czech Republic, and the first lady of Czech architecture -  Eva Jiřičná.    
As part of the Science Festival at Vitezne Namesti square, held on 6 September, CTU will present its unique display, Techology for Health. Visitors will be able to see presentations of medical equipment and health - related science and engineering projects conducted at CTU.  At the same time, the newly built  CTU - CIIRC building at Jugoslavskych partizanu stree twill be presented to the public. A techno-art program, videomapping under the guidance of theater director Viktoria Čermáková and  robots performance, will commence at 20.00.        
Details and schedule of the festivities can be found at: www.cvut.cz/310
Contact person: Andrea Vondráková