Students of the Faculty of Nuclear Sciences and Physical Engineering organize the eighth annual Dean's cup. It is a tournament organized primarily for university and high school students, attracting up to 500 participants every year.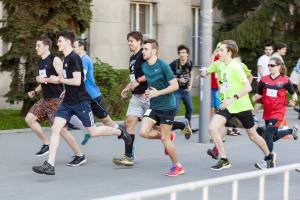 The 4th annual Cross Campus relay race will be held on Tuesday, 24 April, open to all runners and sports sympathizers from the Dejvice Campus. Students, educators and employees of all institutions of the Dejvice Campus, ie CTU, ICT, NTL, IOCC, KTF UK and Prague 6 can compete.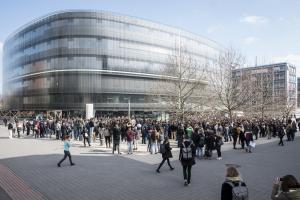 Lesamaj, a multi-genre festival in the spirit of student cooperation will take place in the Dejvice Campus on May 2. It is organized by students of the CTU, the Institute of Chemical Technology and Biochemistry of the Academy of Sciences of the Czech Republic and the Catholic Theological Faculty of Charles University. An interesting music program will be prepared for visitors such as the brass group Brass Avenue and Nero Scartch the multi-instrumentalist without genre borders. The theater stage will welcome the production of "The Meat of the Turkey" and will also include slam poetry session.