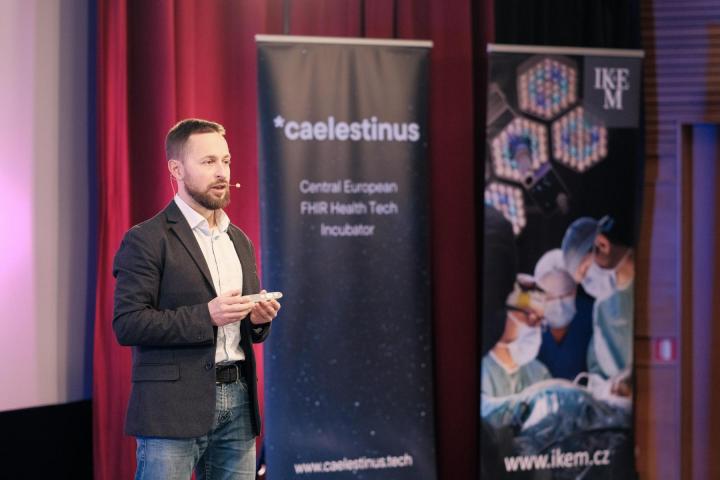 Faculty of Biomedical Engineering has concluded an agreement with Insane Business Ideas s.r.o. on cooperation in the innovation and educational project Caelestinus organized by Insane Business Ideas s.r.o. with the aim of supporting the development of Czech startups in the field of technology in medicine and healthcare.
Caelestinus is a hybrid nine-month-old healthtech incubator based in Prague. Ten teams or individuals with innovative ideas are expected to work here from the beginning of March.
Ing. Jan Mužík, Ph.D., from FBMI adds: "The aim of the cooperation is to contribute to the development of startups using existing technologies in medicine and healthcare, and thus help graduates and other interested parties to apply and make use of the theoretical knowledge acquired during their studies at FBMI CTU and commercially develop their own project. Students will thus help the development of innovation in the Czech Republic with a global reach. If you have an idea how to help patients live longer or improve their quality of life, don't hesitate to apply to the Central European healthtech incubator Caelestinus!"
The main themes of the Caelestinus project are improving prevention, diagnosis and treatment of serious diseases using technology or other ways to support patient health care directly or through hospital facilities. The outputs of the incubation program will be validated prototypes of services or products in these themes and the incorporation of the participating teams so that they are ready for seed investment and networking with first clients or others to help the incubated startups to develop innovations with a global outreach.
Photography: First year edition archive