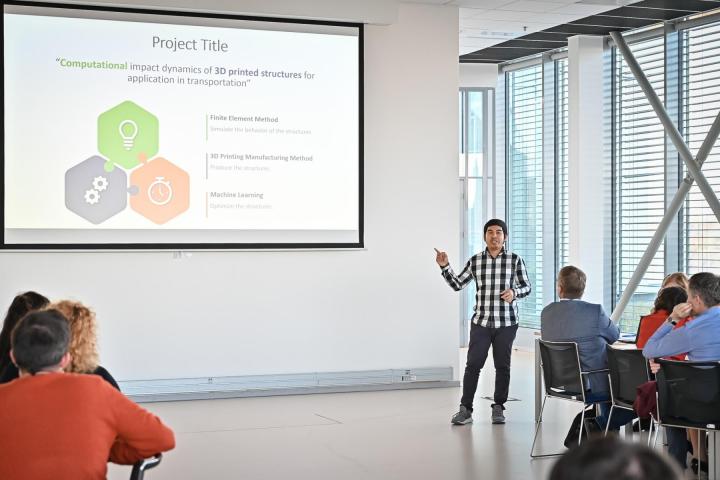 A meeting of participants of the CTU Global Postdoc Fellowship Program with Prof. Ing. Zbyněk Škvor, CSc, Vice-Rector for Science, Creative Activity and Doctoral Studies took place in the CTU rectorate building last week.
The attractive two-year scholarship programme offers outstanding male and female researchers who have recently completed their PhD studies the opportunity to continue their research career at CTU. In 2022, 32 young scientists were supported by the Future Fund.
The meeting was also attended by mentors of some postdoctoral fellows, vice-deans for science and research, and faculty staff who provide administrative support to foreign staff.
The aim of the event was to introduce the programme participants to the university management, to present research projects and the results of the scientific work of young scientists at CTU and to discuss the conditions that the university creates for young scientists and researchers. The benefit of the event was the opportunity to meet in person, exchange and share experiences and informal discussions among the participants of the programme across scientific disciplines.