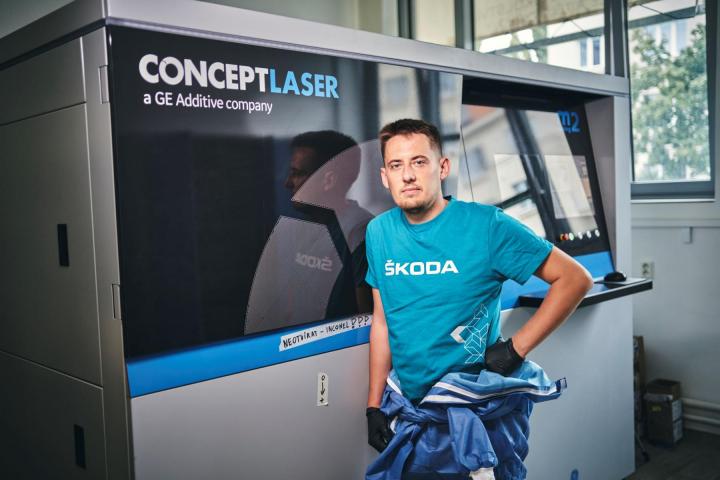 Vladislav Andronov is currently working at Škoda Auto in a PhD programme. He is a member of a four-member team that has developed a method of metal 3D printing. They were introduced to this method only ten years ago, and now they have their own printer.
While plastic 3D printing is well known to the public today, 3D printing with metal is still developing. Innovative technologies are changing the approach to part design, enabling the production of shapes that designers could not create using conventional technologies. If one wants to take advantage of new technologies, one must evolve with them. 

Vladislav Andronov became interested in 3D printing during his master's studies at Faculty of Mechanical Engineering. In his master's thesis, written under the supervision of his current colleague Aleš Kovář, he dealt with the application of metal 3D printing in the production of ŠKODA AUTO. During his time as a doctoral student at ŠKODA AUTO in combination with the CTU Institute of Machining Technology, Design and Metrology, he applied theoretical knowledge in practice. Today, he mainly plans the creation of new parts and cooperates with the CTU, where he prints parts on a powder bed printer.
More about the technology at: HOW DOES A METAL STRIP BECOME A NEW PART? (skoda-kariera.cz)