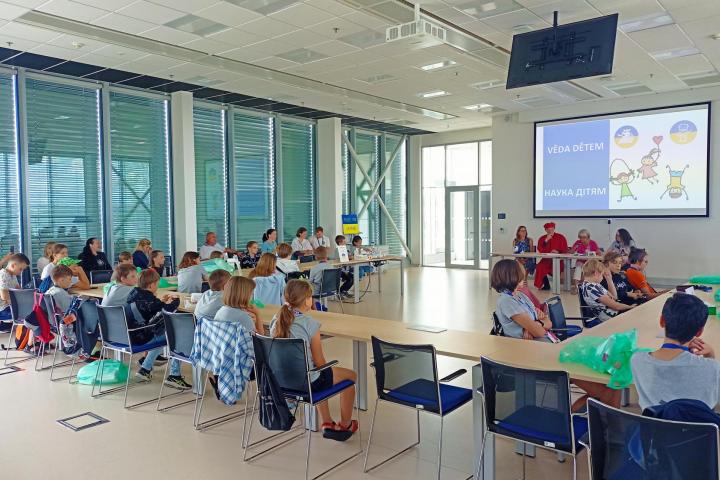 In July, the Rector's Office of the CTU in Prague organized an experiential suburban camp for children from families of Ukrainian students and CTU staff. The camp, titled Science for Children, was held with the support of the Rector of doc. RNDr. Vojtěch Petráček, CSc. and the management of the faculties and units of CTU, under the auspices of the Vice-Rector for Foreign Relations prof. Ing. Oldřich Starý, CSc. The event was attended by 31 children aged 8-14 years.
The aim was to introduce children to the CTU environment and its interesting scientific workplaces and to help families to help their children adapt better in the new environment, expand their knowledge of the Czech language and establish new friendships.
The following faculties and units of CTU participated in the programme with educational and sporting activities: the Faculty of Civil Engineering, the Faculty of Mechanical Engineering, the Faculty of Electrical Engineering, the Faculty of Architecture, the Faculty of Transportation Science, the Faculty of Biomedical Engineering, the Czech Institute of Informatics, Robotics and Cybernetics and the Institute of Physical Education and Sport. The children were accompanied all week by volunteers from among CTU's Ukrainian students who helped with organization and interpretation.
At the closing ceremony, which was attended by family members, the children received diplomas and small gifts.
You can watch the video from the week-long event here