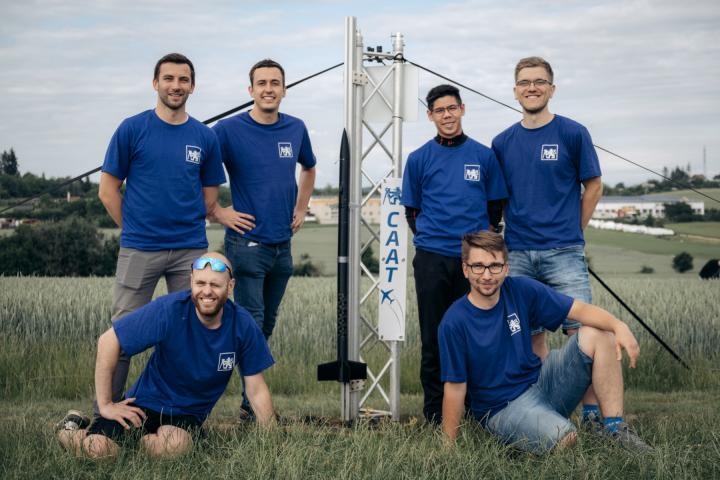 Another edition of the Czech Rocket Challenge competition organized by the Czech Rocket Society took place at Brno Medlánky Airport on Friday, 10 June 2022.
Based on the reports submitted in advance, 30 teams in the high school and university categories qualified for the finals out of more than 70 registered teams.
Two student teams from the Faculty of Mechanical Engineering were also invited to the finals. In the university category, the first place went to a student team called "She´s good, but still..." supported by the Centre of Aerospace Research of the Faculty of Mechanical Engineering of the CTU in Prague, consisting of Patrik Kovář, Adam Tater, Pavel Mačák, Jakub Pařez, Tomáš Kaňka and Jan Pařez.
Patrik Kovář said a few sentences about the design of the rocket, "Our goal was not only to create a competition rocket that achieves the highest range, but primarily to use the rocket as a carrier for advanced sensors and control electronics. For the actual construction of the rocket we used composite materials and components made by plastic 3D printing. The development took approximately 4 months, during which time we developed the custom control system for the positionable ailerons, the parachute launch system, and last but not least, we produced the circuit board including the firmware and software control that made everything controllable in the end."
The second place was taken by the team Projekt Theia from the Faculty of Transportation Sciences and the third place was taken by the second team of students from the Faculty of Engineering - the CTU Space Research.
PHOTO: Petr Červenka