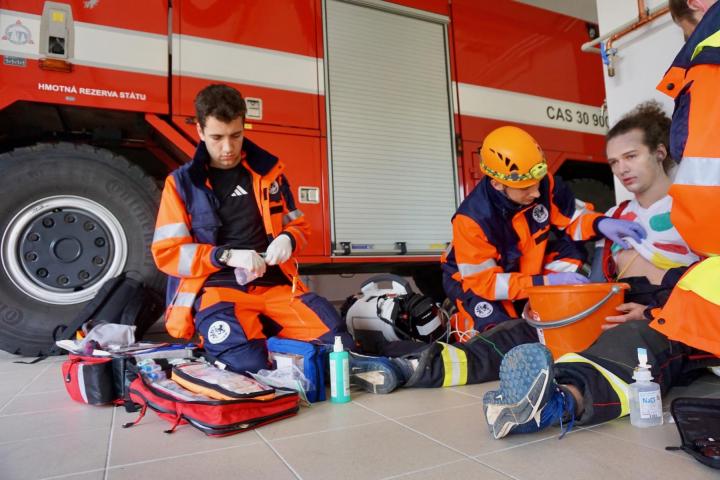 The 10th edition of the Pilsen Rescue Cup took place in Prášily from 13 to 15 May, where the team of the Faculty of Biomedical Engineering took the 1st place, namely Dominik Pánek, Marek Ječmen and Samuel Klíma (students of the 3rd year of the Medical Rescuer course).
A total of 10 teams from the Czech and Slovak Republics took part in the challenging competition. The competitors had to complete a night stage, in which they searched for missing persons in the Šumava region with the help of cynological teams and then carried out treatment and technical transport. In the day stage, the main part of the competition, 10 stations awaited the contestants, which hid tasks from pre-hospital emergency care. The varied specific tasks included, for example, extended resuscitation of an adult, treatment of a patient with an acute myocardial infarction, rescue of a suicidal person with medication, severe polytrauma, as well as rescue of an injured person from a raft using rope technology, which tested not only their expertise in emergency medicine, but also their technical skills.
Congratulations on an excellent result and we wish many more!
Mgr. Pavel Böhm, Ph.D., MBA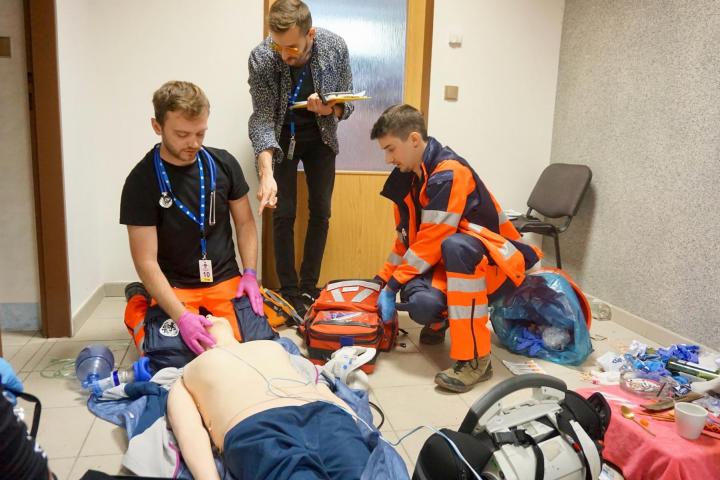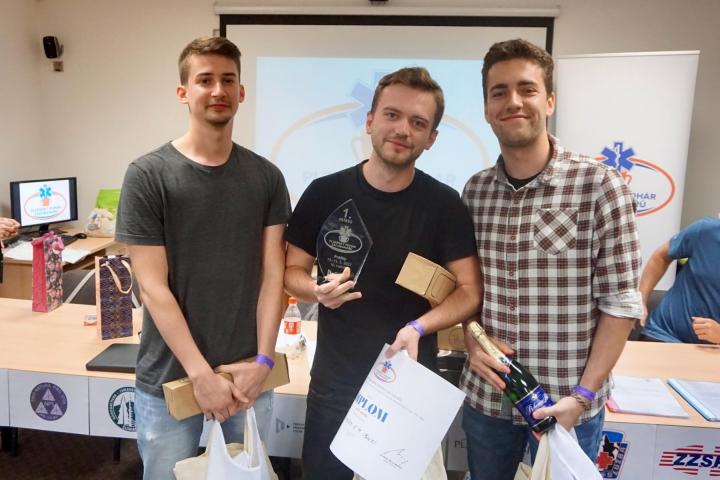 FOTO: Lukáš Štich