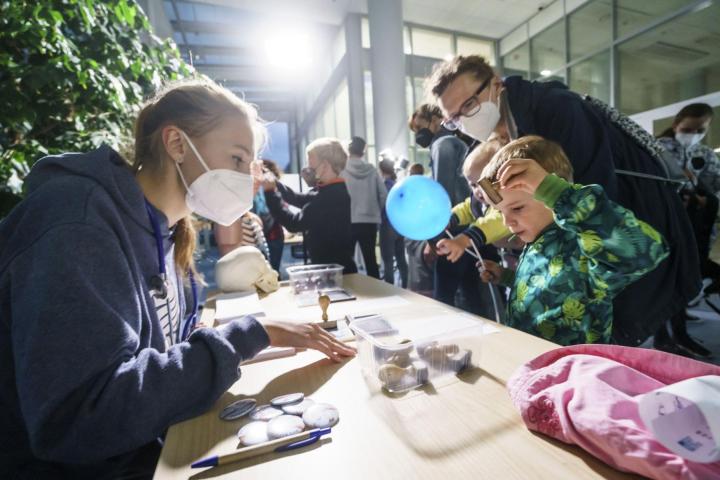 One of the biggest scientific and popular events in the Czech Republic, the Night of Scientists, took place on Friday 24 September. CTU offered its visitors interesting demonstrations at several of its faculties and university institutes, and the rich programme is still available online.
This year's event, themed "Time", started at 17.00 with the launch of video demonstrations prepared by our faculties and institutes for online visitors. At the same time, the premises of the Faculty of Transport and the Faculty of Electrical Engineering and the Masaryk Institute of Higher Studies were opened. The Faculty of Biomedical Engineering, based in Kladno, came to Prague to meet the visitors. And in the premises of the building of CTU-CIIRC prepared a workshop and several exhibits. This space was also complemented by the open Testbed for Industry 4.0 and other departments from the Czech Institute of Informatics, Robotics and Cybernetics.

The Faculty of Civil Engineering, Faculty of Mechanical Engineering, Faculty of Nuclear Sciences and Physical Engineering, Faculty of Information Technology joined the online programme. The CTU online programme is available on the Night of Scientists website. You can find it here.

All photos from the Night of Scientists at CTU can be found here. 
Photography, source: Jiří Ryszawy
Photography in CIIRC ČVUT: Roman Sejkot