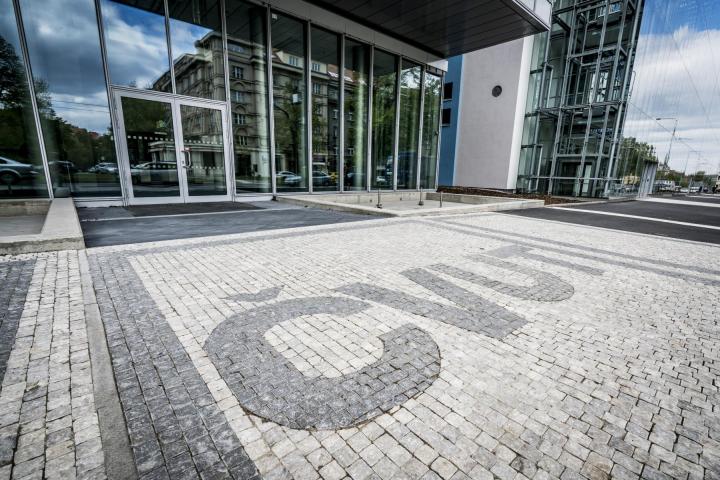 The Czech Technical University in Prague has again significantly improved its position in the prestigious international QS World University Rankings. In the latest edition of the ranking, it ranked 403th, which is a significant shift of 29 places compared to last year's ranking.
The QS World University Rankings has been compiled by the consulting company QS since 2004 and is one of the three most prestigious international comparisons of universities. For this year's edition, it classified 1,673 schools from 93 countries. The results of school evaluations include six criteria, namely reputation among teachers and researchers from other universities, reputation among employers, citation of authors, internationalization of the academic community, numbers of foreign students and the average number of students per teacher. 
The first two criteria are evaluated on the basis of a worldwide questionnaire survey among academics and employers, citations are determined according to data in Elsevier's Scopus database. The remaining criteria are internal university data. CTU in Prague is the strongest in 2022 in the average number of students per teacher, in the reputation of employers and the number of foreign students. 
"The overall 403rd position is still the best CTU position in the history of QS World University Rankings. A significant shift in the percentile means that CTU is among the 31% of the best rated universities. The increase reflects the quality work of all CTU employees and students and their increasingly active involvement in research and innovation activities. This bears fruit in the form of a higher academic reputation, which is an important evaluation criterion. The procedure for this criterion from 456th to 427th place is significant, because it makes up 40% of the total evaluation, "said the rector of CTU doc. RNDr. Vojtech Petráček, CSc. 
QS World University Rankings evaluates CTU by the same standards as other universities in the world. "In the evaluation, the criterion of the number of students per teacher was very well assessed, where there was a big shift. I am glad that we are the third best university in the Czech Republic. Of course, there is still much to improve, and for the future it is clear that we need to focus on publishing and citation. An integral part of the conditions for positive development is also an increase in the number of foreign academic and research staff and the success of basic and applied research at the Czech Technical University in Prague, "says Ing. Veronika Kramaříková, MBA, Vice-Rector for Development and Strategy of CTU.
Development of the CTU ranking in Prague according to the QS World University Rankings:
| | |
| --- | --- |
| for year | overall evaluation |
| 2022 | 403 |
| 2021 | 432 |
| 2020 | 498 |
| 2019 | 531-540 |
| 2018 | 491-500 |
| 2017 | 501-550 |
A total of 15 universities from the Czech Republic were placed in the ranking, 2 of them were included in the evaluation for the first time. Studies fields evaluations are not usually published in June, this evaluation takes place later.