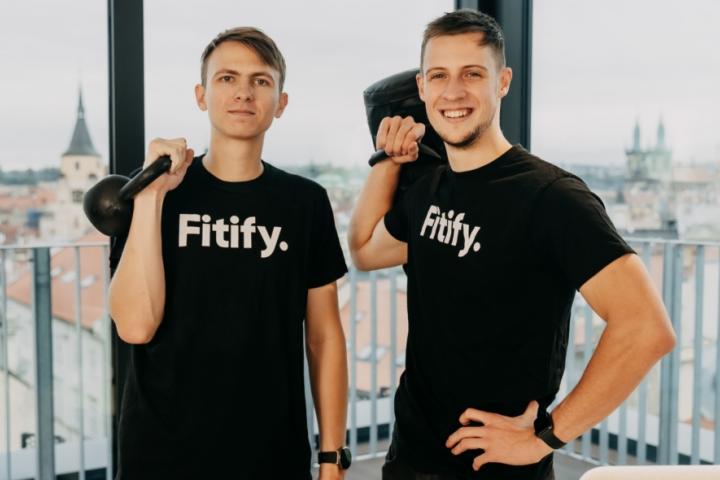 The Fitify mobile application was founded by Martin Mazanec and Matouš Skála while studying at the Faculty of Information Technology, CTU. The application offers over 800 exercises, dozens of workouts and a virtual coach. It has already found its users in 180 countries around the world.
The Fitify virtual trainer can choose from more than 14 million training combinations, thanks to which specific physical preconditions can be taken into account, as well as the environment in which users exercise. In the application you can write down when to exercise, for how long and upload videos that show the correct implementation of these exercises. In essence, the application also helps as a tool for weight loss, burning calories, gaining muscle mass and gaining strength, and can therefore provide all the activity associated with it. Of course, the user must provide his own strong will, discipline and motivation.
Already during the spring wave of the coronavirus pandemic, the startup recorded that its monthly downloads increased by about five times the average - in one month, they had approximately 800,000 downloads from the App Store and Google Play, with the application downloading more than 20 million times.
"The situation around coronavirus has also led us to a new function, which in Czech we call "Satisfied Neighbor". When you turn it on, the trainer schedules a workout so that it does not contain noisy exercises and does not require more than two square meters of free space. It is an add-on that came from user feedback at the beginning of the first lockdown, and we get positive feedback now as well, "adds Martin Mazanec.
In the course of 2021, Fitify is going to release another follow-up application that will tailor a meal plan for users. It will offer hundreds of healthy recipes and, like the training application, this one will be available in seventeen language versions.