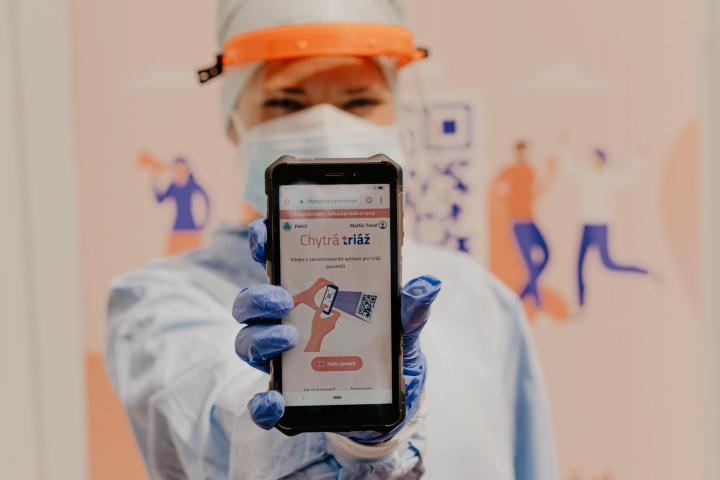 Medical and IT students celebrate success with the Smart Triangle app, which helps sort patients in hospitals based on the seriousness of their condition. In addition to students of the medical faculties of Charles University, Tomáš Trejdl from the Faculty of Information Technology (FIT) of the Czech Technical University is in the team of four creators of the application.
The aim of the application is to speed up and facilitate the sorting of patients so as to minimize the healthcare professional's contact with potentially infectious patients and to shorten queues. A smart triage consists of a patient filling in the questionnaire on his phone where a medic simply reads the result via a QR code.
The project was created and succeeded at the Hack Kosice Digital 2020 hackathon. Subsequently, it won first place at Hack the Crisis Slovakia and became the winner of the Startup Wise Guys accelerator, where it represented the Czech Republic among 28 teams from all over the world. Competitors who won a hackathon in other countries immediately received a "ticket" to the accelerator. Members of the Smart Triage team represented the Czech Republic and the 14 best projects were selected to be presented to investors and the jury. Only three of them were subsequently selected by the jury and awarded a financial reward. The Smart Triage team was one of them.