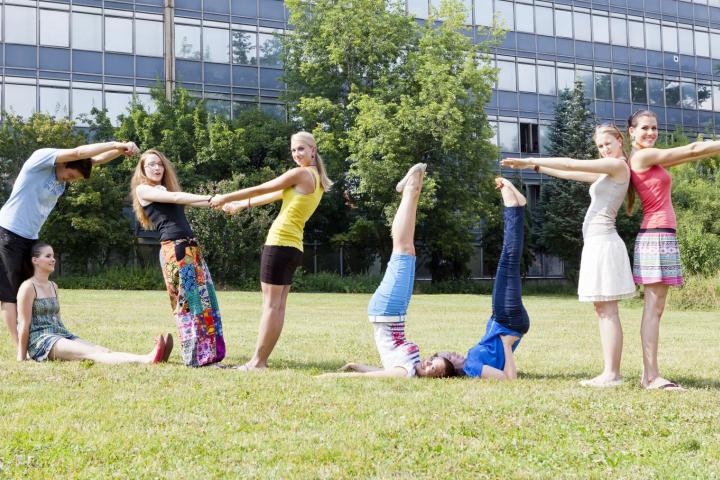 The Czech Technical University in Prague significantly improved in the evaluation of the prestigious QS World University Rankings for the year 2021. It ranked 432nd in the overall ranking of 1604 universities, a significant shift of 66 places compared to the 2020 ranking.
"Placing CTU among the 450 best universities in the world is a great step forward. The rise in the evaluation of our university reflects the quality work of all CTU employees and students and their increasingly active involvement in scientific, research and innovation activities, which bear fruit in the form of publications, patents and other implemented projects, "said doc. RNDr. Vojtěch Petráček, CSc., Rector of CTU.
The ranking has been compiled since 2004 by the consulting company QS. The results include six criteria, namely academic reputation, employer reputation, number of citations per academic staff member, number of foreign workers, number of foreign students, and the student-teacher ratio. The first two criteria are evaluated on the basis of a worldwide questionnaire survey among academics and employers, citations are determined on the basis of data in Elsevier's Scopus database. The remaining criteria are internal university data. For 2021, CTU´s strongest position is in the reputation of employers, a criterion in which it even reached 242nd place in the world. A detailed description of the QS World University Rankings methodology is freely available at:
https://www.topuniversities.com/qs-world-university-rankings.
QS World University Rankings evaluates CTU by the same standards as other universities in the world. "The number of students criterion and the students to teachers ratio, where there was a big shift, came out very well in the evaluation. But there is still much to improve. For the future, it is clear that we must focus on the area of reputation and support for publishing and citation activities. An integral part of the conditions for positive development is the increase of foreign academic and research staff and the success of basic and applied research at the Czech Technical University in Prague, "says Ing. Veronika Kramaříková, MBA, Vice-Rector for Development of CTU. 
 Industry evaluations are not usually published in June, evaluations take place later.
Development of the CTU ranking in Prague according to the QS World University Rankings:
| | |
| --- | --- |
| for year | overal rank |
| 2021 | 432 |
| 2020 | 498 |
| 2019 | 531-540 |
| 2018 | 491-500 |
| 2017 | 501-550 |