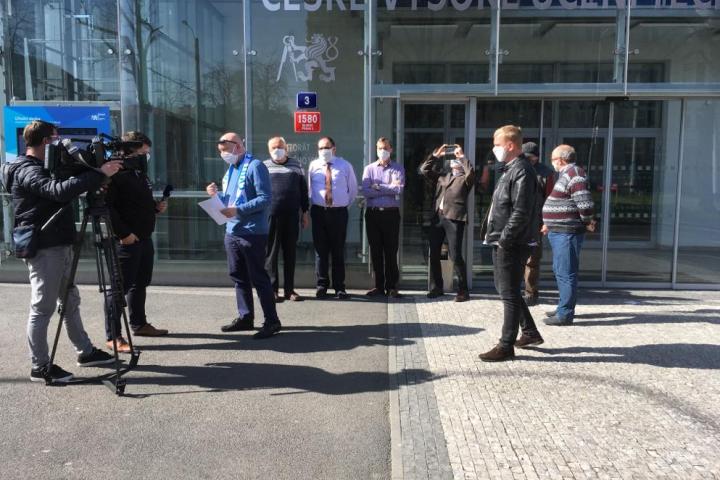 Experts from universities and institutions met at the Czech Technical University in Prague on 16 March to declare a common approach and call for improvised protection against coronavirus. CTU in Prague was represented by its rector and physicist doc. Vojtěch Petráček, the Faculty of biomedical engineering was represented by prof. MUDr. Leoš Navrátil and MUDr. Emil Pavlík, the Technical University of Liberec by rector doc. Miroslav Brzezina and the group were complemented by Czech entrepreneur and philanthropist Martin Hausenblas.
The abovementioned representatives agreed that academic institutions must help using their own resources
They encourage the public to:
1) Radically restrict movement in public !
2) Protect your mouth, eyes and face.
3) Do not touch your face unnecessarily.
4) Start wearing improvised masks immediately, such as a ski mask with a cotton handkerchief, or any cloth cover.
5) Handle the used mask carefully, it may be infectious, but can be disinfected with alcohol and chlorine disinfectants or by boiling.
6) Seniors, minimize movement in public.
7) Wear goggles or a PET shield for increased protection.
8) Wear gloves.