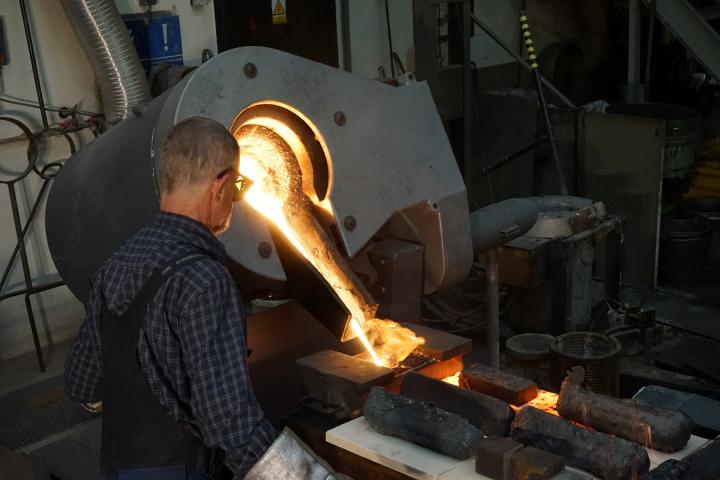 For 20 years, the Vytopna Zlíchov Association has been trying to save and renovate several steam and motor locomotives and passenger and freight wagon. Most of the repairs and production of parts are done by themselves, but they are also helped by specialists with exceptional qualifications from the Faculty of Mechanical Engineering of the Czech Technical University in Prague.
For the Engineering Technology Department, the requirement to cast a copy of a cast iron grate for an old locomotive was a great challenge, even though they had enough unique experience. According to the preserved remnants of the steam locomotive of the ČKD BN 200 from 1947, they first prepared a wooden model, according to it they made 5 models of silumin and then they made 2 sand molds. In the laboratory, experts, students and other interested parties met at the induction furnace on 17 December 2019. The melt using cast iron scrap started successfully and before noon the casting of two grates into prepared molds could begin. The handling of the molds was not easy even with the aid of a pallet truck. The size of the grate casting mold was 920 x 500 mm and its weight exceeded 250 kg. After casting the mold, associate professor Ales Herman could state that the casting was successful.
After processing the cast grates, other skilled hands from the Zlíchov Heating Plant will take them. After completing the repair of the entire locomotive, the machine will be assigned to other exhibits and will later be included in train consists for recreational and nostalgic journeys around Prague.