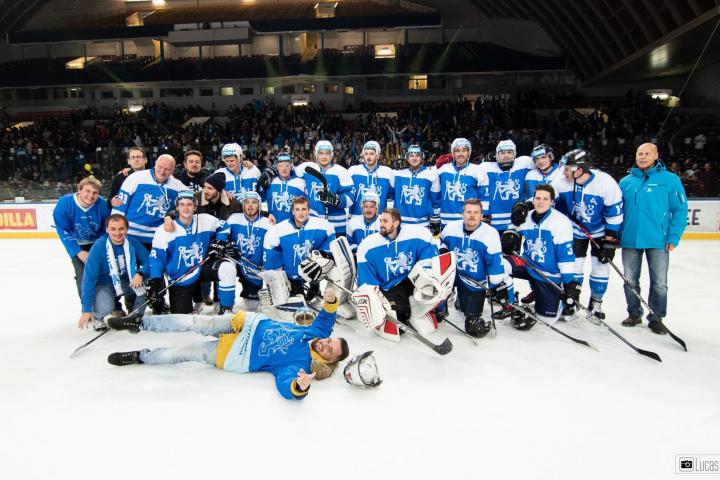 The ninth edition of the Hockey Battle of the four largest universities in Prague (CTU, UK, VŠE and CULS) was held on Thursday, 31 October. The CTU Student Union was again the co-organizer and coordinator of this year.
The spirit of the Hockey Battle hovered over the city before the first throw-in. CTU fans organized a march from Strossmayerovo Square in Prague 7 to the nearby Tipsport Arena in the Exhibition Grounds Holesovice.
With enthusiasm and desire to defend last year's title, the blue-and-white team entered the first match against the ice-hockey selection of Charles University, in which, despite all their efforts, were defeated with a score of 0: 2. After that, the fight for the third place against the Czech University of Life Sciences took place, securing bronze for CTU with the score 5:2.
The hockey selection of the CTU was again on the winning ranks. This year's winner was the team of Charles University, who went to this year's event with the sole goal of winning back the title of the winner and the prize of the Mayor of Prague. Second place went to the University of Economics, which in the final matched lost to Charles University 4: 0.
The crowded grandstand with over 1,500 CTU fans dressed in blue created a unique university hockey atmosphere throughout the evening, energizing players and proving that sport has a solid place at the university.
The complete photo gallery from the 2019 Hockey Battle can be found in the
album
on the Facebook page of the CTU Student Union.