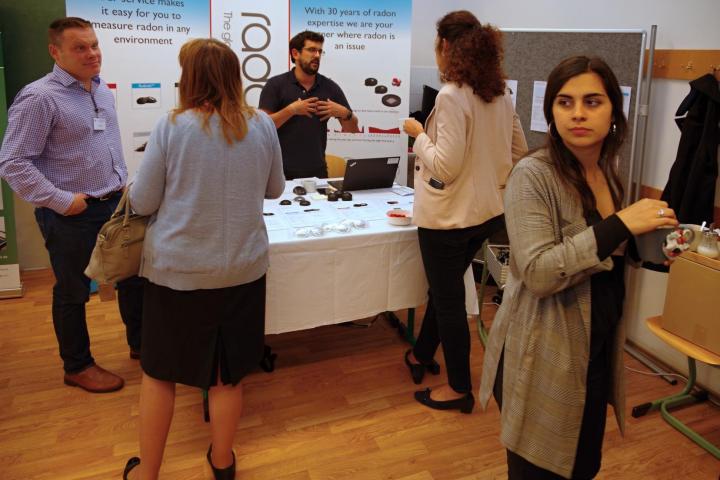 Leading experts on Radon Radiation Protection met at RADON2019 in Prague for a week on 16 September to share their latest findings on the biological effects of radon conversion products, radiation measurement and assessment, epidemiological studies, the behavior of radon in homes and in the workplace, or modeling the impact of radiation on the human body.
The aim of the international meeting, which is held regularly every three years, is to improve procedures to prevent and protect against the negative impacts of this natural source of ionizing radiation. The conference included an international comparative measurement of detectors and instruments, organized in the Radon Chamber of SÚRO.
Almost one hundred experts from 23 countries met in the building of the Faculty of Nuclear and Physical Engineering (FNSPE), where the five-day conference was held. Altogether 46 lectures were held and 26 other presentations were prepared on posters. Abstracts of the presentations of the participants are summarized in the Proceedings, which is publicly available on the conference website. The best papers will be published in the Radiation Protection Dosimetry journal in 2020.
The program also included an exhibition of manufacturers of detectors and equipment currently used for measuring ionizing radiation in connection with radon issues. The radonova Laboratories AB, Tracer Lab, Nuvia, Sarad and Tesla presented their products.
The conference under the auspices of the State Office for Nuclear Safety (SÚJB) with the Department of Dosimetry and Application of Ionizing Radiation FNSPE (KDAIZ) is co-organized by the State Institute of Radiation Protection (SÚRO, v.v.i.).