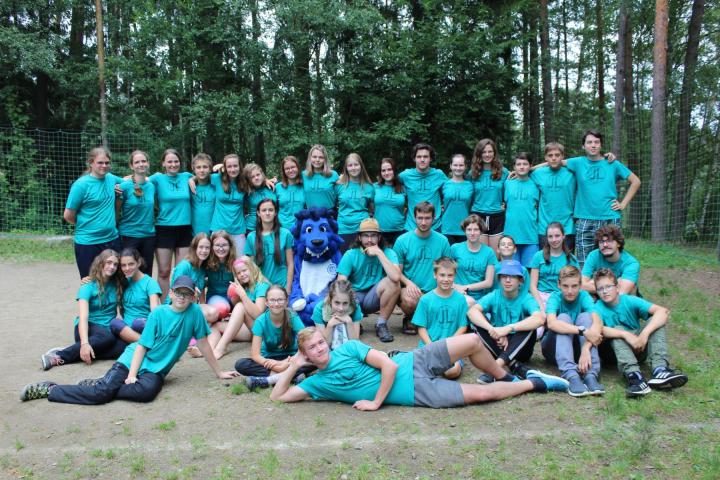 From 10 to 21 August in 2019, the 10th annual Jáma lvová camp was held in RS Ředkovec, near Světlá nad Sázavou, organised under the CTU patronation for pupils of 2nd tier of elementary schools and comparative classes of grammar schools. Throughout the camp, students and graduates from various CTU faculties devoted their time to the children as section leaders.
A varied program was prepared at the camp, ranging from team sports, water battle, escape game to full day of encryption puzzles. The days were no short of a professional program, in the morning it was always devoted to lectures in mathematics, computer science and physics. Furthermore, the participants had the opportunity to choose topics of their interest during the so-called consultations. Thanks to this they could learn something about asymmetric ciphers, artificial intelligence, neural networks, but also about phonetics. Each participant was also involved in a selected project aimed at gaining new practical experience. This involved programming Lego robots, Python programming, Linux basics, rocket design, or first aid.
The Jáma lvová camp, was awarded to successful solvers of the three-round correspondence competition.