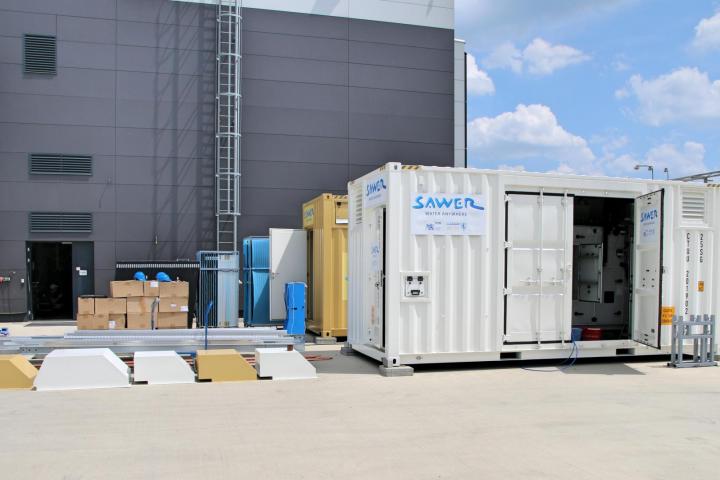 The S.A.W.E.R. System has been dispatched from the headquarters of the University Center for Energy Efficient Buildings at CTU in Buštěhrad to travel to the United Arab Emirates, where it should initiate a test production of water from the air using solar energy in the real desert conditions.
The UCEEB scientists first tested the equipment in a special chamber simulating atmospheric conditions in the United Arab Emirates. After the successful completion of test operation in the laboratory, the S.A.W.E.R. was packed with all accessories in a transport container.
After completion of the installation and final preparations, the containers will be shipped to the Sweihan desert area in the United Arab Emirates during this month, where the equipment will run in trial operation. System data and performance will be collected remotely. The data obtained should be used by scientists from UCEEB for possible modifications and improvements of the S.A.W.E.R. system, which will become the core of the Czech national exhibition at the Expo 2020 World Fair in Dubai.