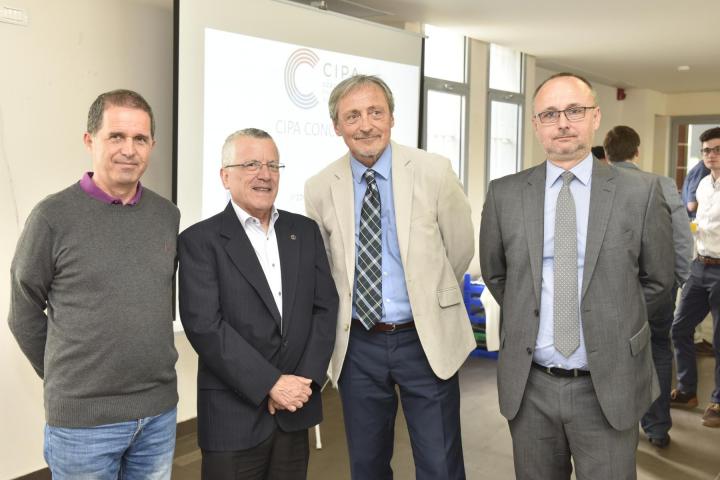 Smart City was the main theme of the first year of the Czech Israeli Partnership Accelerator, which involved four international student teams from CTU and Technion. Ambassador of the Czech Republic to Israel Martin Stropnický also attended the ceremonial completion of the pilot phase of CIPA.
Among the selected topics addressed by the student teams during the eight-week cycle were electromobility and life cycle management of electric batteries from ČEZ ESCO, the operation of dedicated mobile critical network from Nordic Telecom, the future of autonomous mobility in large cities of ELTODO and the TE-VOGS system to increase ground safety from AERO4TE.
CTU delegation led by Ivo Stanček, Head of the Project Management and Technology Transfer Department, has also begun to prepare the next CIPA project in cooperation with Technion representatives. For more information on CIPA, please visit the Special Website
cip-accelerator.cvut.cz
.