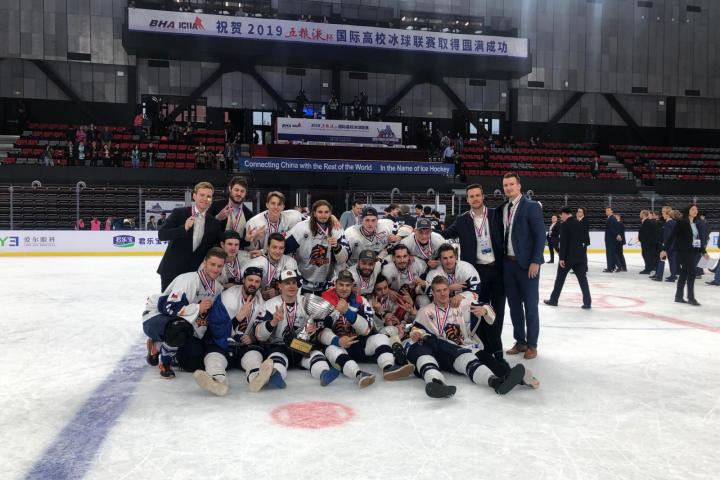 The World Cup was held in Beijing at the end of this year's hockey season. The Engineers Prague team returned from the competition with silver medal. In the base group, Engineers easily and without difficulty dealt with Belarus, China home team, and the United States. They deservedly moved from the first place to the semi-finals where the Finns waited. The match was much tight than the previous, but the last third of the match belonged to the Engineers. With a 5: 1 score, they also secured their place in the finals of the Czech Republic against Kazakhstan. Engineers Prague finished second at the Beijing World Cup withe score 2:6. The Ambassador of the Czech Republic in Beijing Mr. Ludovít Katuščák came to support the Engineers.
The championship took place at the venue where the 2022 Winter Olympics will take place. The local athletes now have a unique opportunity to practice in the most modern hall. From there, live broadcasts ran on the main Chinese sports channel CCTV5. The match with China was watched by over 50 million viewers and aired immediately after the NHL.
The Engineers team also visited cultural sites such as the Forbidden City, the City Center, or the Great Wall of China.
The organizer of the championship was so impressed that he expressed interest in the team's participation next year. It is still in the stars whether the Engineers will win their place in the World Cup for the next season.