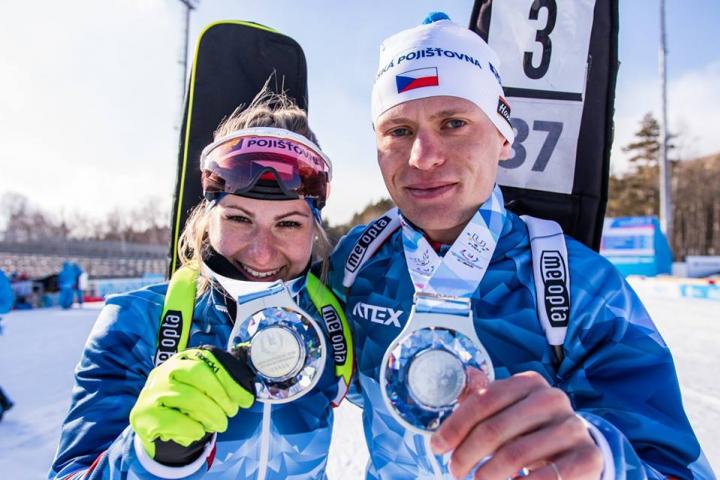 Natália Jurčová from Masaryk University and David Tolar from the Faculty of Transportation Technology of the Czech Technical University in Prague jointly won silver at the World Winter Universiade in Krasnoyarsk in a mixed pair race. They lost six and a half seconds against the Russian home team Valeria Vasněcova and Alexander Dědjuchyn. France finished third.
The race was set off by a 21-year-old b-team member of the biathlon representation Natália Jurčová. She left clean targets behind her as she had to recharge five times because of strong and turbulent wind. But her rivals also struggled with the gusts, so she was the first to pass. David Tolar was on the lead for the rest of the race and switched the lead position with Russia's biathlonist Dědjuchyn and Mateusz Janik from Poland. The CTU student took care of the only penalty of the Czech couple. None of the pairs kept clean fire. The winning Russians even left a total of 4 missed targets at the shooting range.
David and the leading Russian came together and showed a direct fight for gold at the last shooting range. Even though the Czech academic struggled with the last two targets, he left the stadium only 8 seconds behind the home favorite. But he only saved a mere second and a half on the leader.  
Photo: doc. Jiří Drnek