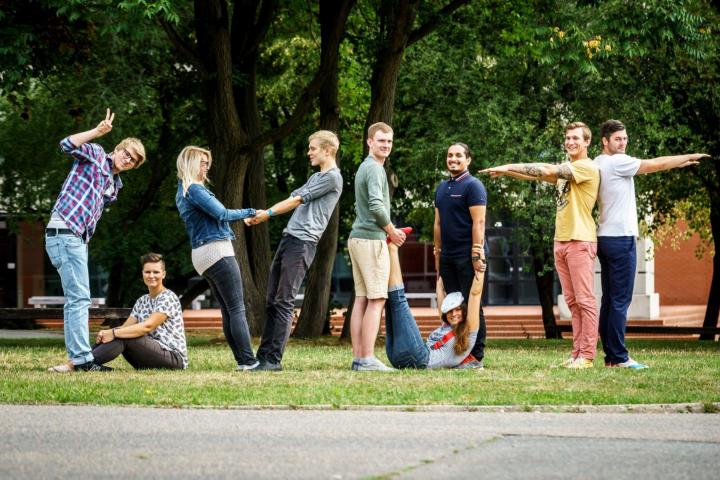 A total of six elite universities make up an alliance called the EuroTech Alliance. Its members are the Technical University of Denmark, the École Polytechnique in France, the Technion in Israel, Ecole Polytechnique Fédérale de Lausanne in Switzerland, the Eindhoven University of Technology in the Netherlands and the Technical University of Munich in Germany. This year, the Alliance invited the Czech Technical University in Prague and Tallinn University of Technology in Estonia to work on a proposal for the European Universities initiative called the EuroTech Engineer project. The project aims to link technical education across Europe, revolutionize student mobility, contribute to Europe's competitiveness and protect European university values.
With this in mind, a proposal for the Erasmus + / European Universities pilot program led by the Technical University of Munich was submitted on March 28th, 2019. The long-term vision of the project is to become a leading European platform for technical education and joint innovation of curricula in science and research so that their graduates are able to respond to the changing needs of society.
Participating universities in the EuroTech Engineer project are committed to educating students to contribute to a globally competitive Europe. The principle point is that participating universities share a common vision, thereby promoting the sustainable use of modern technology for the benefit of society and the economy. By sharing expertise and integrating into European–wide study programs, participating universities will increase the overall quality of technical education. EuroTech also wants to connect the academic world and industry across the European Union to build a strong pan-European scientific and technological base that will compete increasingly in the global market.
The strategy supporting this long-term process is broken into several phases. By 2022, the EuroTech Engineer project is to provide an advanced science and technology education network with newly developed curricula and shared innovative teaching methods, accessible to a diverse range of students and staff. By 2025, the project aims to offer fully integrated degree programs from bachelor to doctoral level, in partnership with all cooperating universities. It will include the university curriculum developed and tested in the first phase. By 2030, EuroTech will become a leading system in all areas of scientific and technological education.
The EuroTech Universities Alliance has extended its collaboration to the Czech Technical University in Prague and the University of Technology of Tallinn due to their excellent reputation in joint learning. "Engineering and IT go hand in hand at CTU, which is reflected in our innovative study programs," said CTU rector doc. Vojtěch Petráček. He adds: "I believe that modern technology will be further expanded into everyday teaching practices for the benefit of all students enrolled in the EuroTech Engineer project."