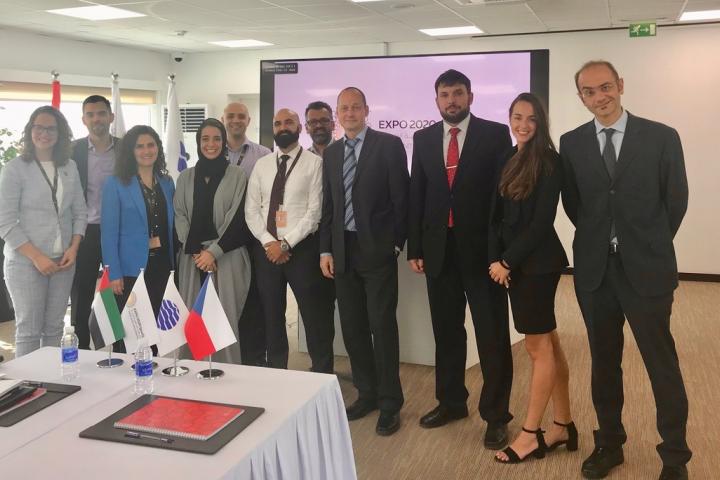 Doc. Lukáš Ferkl, Director of the University Center for Energy Efficient Buildings of the Czech Technical University, represented the CTU rector, doc. Vojtech Petráček as he took part in a mission of the Union of Industry and Transport to the United Arab Emirates. This was part of the foreign trip of Radek Vondráček, chairman of the Czech Parliament.
In addition to visiting the Abu Dhabi and Dubai Chambers of Commerce, Zayed University, or discussions with Czech businessmen active in the United Arab Emirates, the mission included visit to the Expo 2020 building site in Dubai and fine-tuning technical details regarding the S.A.W.E.R. system.
The system allows for production of water from the air using solar energy and can cultivate the desert by means of subsurface cultures. It is being developed at the University Center of Energy Efficient Buildings and at the Faculty of Mechanical Engineering of the Czech Technical University together with the Academy of Sciences of the Czech Republic.