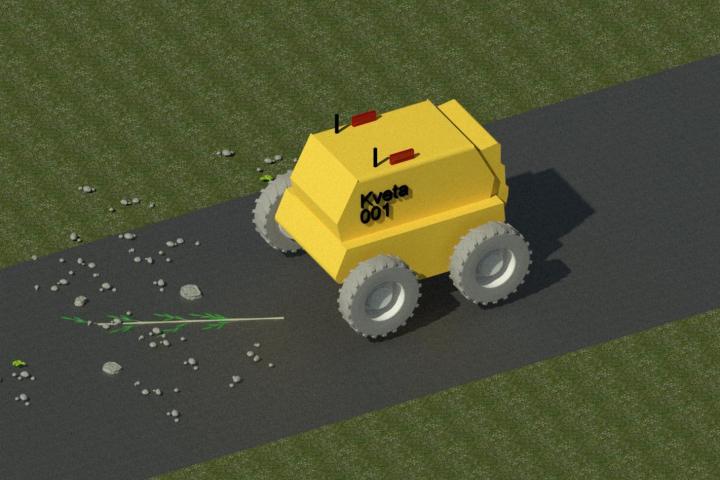 With a design for cleaning the construction site, a team of students at the Faculty of Civil Engineering won against 1259 participants from 58 countries in the international creative student competition The Trail by Vinci Construction which focuses on innovations and new technologies in building construction. The team of Lucie Stupková, Jakub Starosta, Radek Benetka and Jakub Volf won the Leonard category, which allows for entry into the Paris start-up incubator of the VINCI Construction group and to turn the project into practice together with developers and specialists.
The Trail by VINCI Construction competition was attended by 350 students and universities. The final round in Paris which took place on 17 and 18 May, saw a total of 14 teams from the regional rounds. Students could compete with innovation projects in three areas: tomorrow's building, permanent buildings and a city on the surface and underneath. This year's premiere competition demonstrates ambition of the VINCI Construction Group to open the competition to students every two years.
The project of the robotic cleaning system was prepared by students at the Department of Building Technology within the optional class Robotic Technology in Construction. The design of the special robot, named Květa, is 1.6 meters long, 1.2 meters wide and 1.2 meters high, the operational speed is 6 km / h and the maximum range is 42 kilometers; the robot should be powered by electric batteries from renewable sources in the docking station. It should not have a problem with cleaning and recycling conventional building construction waste, such as soil, asphalt, concrete, plaster, reinforcement rods and plastics.