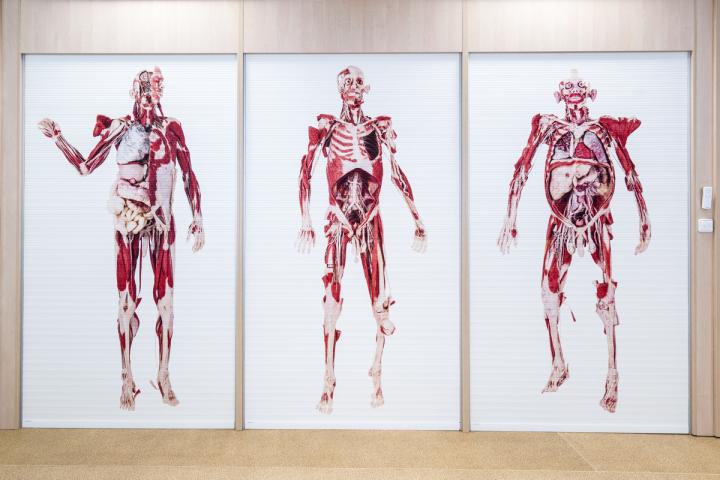 The Unique Laboratory of Anatomical Models was opened on 25 May at the CTU Faculty of Biomedical Engineering in Kladno. The opening of the Laboratory equipped with plasticised human bodies and authentic human organs supplemented the presentation of the virtual autopsy table by Hellago, a sought acquisition by the faculty. It's basically a giant tablet with virtual scalpel that allows for virtual cuts on the human body.
Workplace equipped with such tool in conjunction with applied virtual reality technologies, would probably form the basis for future morphological teaching and practice of invasive and non-invasive investigative and therapeutic procedures.
The inauguration of the laboratory continued by a tour of other specialized workplaces and laboratories such as the Laboratory of Biochemistry, the classrooms of future medical rescuers with a fully equipped faculty ambulance, or a specialist classroom of physiotherapists.