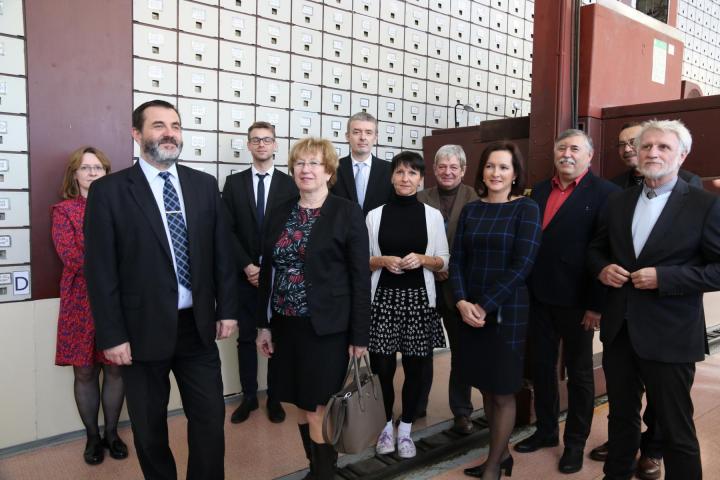 In the second week of December, Dean of the CTU Faculty of Civil Engineering, prof. Alena Kohoutková, and the Director of the Economic and Administrative Section of the Czech Social Security Administration, Ing. Jan Halíř Memorandum of Understanding and Cooperation. The Department of Architecture and Department of Economics and Construction Management are involved in the Memorandum, whose representatives also participated in the ceremony.
Both partners will cooperate mainly in research activities concerning building, architecture, operation and cost of public administration buildings, data management consultancy, unification of means of expression for public administration objects, search for effective ways of managing the property portfolio and also to solve architectural issues of public administration buildings.
Concurrently with practical application, the Memorandum may also support teaching activities at the Faculty of Civil Engineering, in particular by defining topics for the preparation of course papers, diploma theses within bachelor and master study programs.