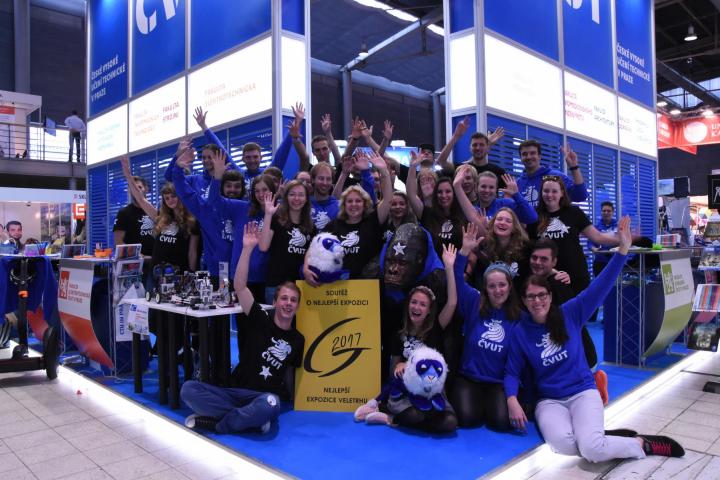 Yet again, CTU representatives won the first place in the competition for the best stand at the european fair of lifelong learning, Gaudeamus Brno 2017, held from 31 October to 3 November. The victory was more valuable because the stands were rated by high school students themselves. CTU has been at the top of this competition since 2010.
The CTU stand could not be overlooked not only because what was happening there. Visitors could test the face detection machine, real flight simulator, view a functional model of part of a water channel designed for the Summer Olympics in Rio de Janeiro and many other technical attractions. A great interest among secondary school students and their teachers also attracted interesting lectures by representatives of individual faculties of CTU.
At this year's Gaudeamus trade fair, 303 exhibitors were represented in 111 expositions. Among them, 151 foreign universities and colleges from 16 countries in addition to domestic schools. After 4 days, the total visitor count to the fair was 29,000 prospective students from secondary schools.
Videos from the fair are available 
he
re and also at 
this web page
.