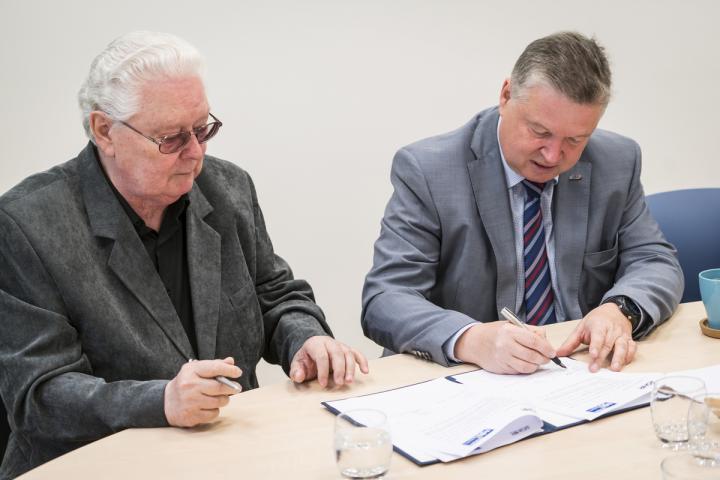 On Thursday, 7 September, the Chairman of the State Material Reserves Administration (SSHR), Ing. Pavel Švagr, CSc., And Dean of the Faculty of Biomedical Engineering, CTU, prof. MUDr. Ivan Dylevský, DrSc., signed a Memorandum of Cooperation, Support and Information.
The memorandum deals with mutual cooperation between the SSHR and the FBMI, and with support for information provision in education and scientific and research activities in the field of industrial measures in economic crisis. Cooperation will include joint information exchange, research, development, publishing, educational and pedagogical activities.
The cooperation will enable, among other things, internships at selected SSHR facilities. Those will prepare topics for bachelor's and master's theses at the faculty. In the area of research and development, this will mainly involve joint research projects in the field of economic measures for crisis situations and crisis management. The SSHR is currently a major employer of FBMI graduates in the Civil Emergency Planning study field.