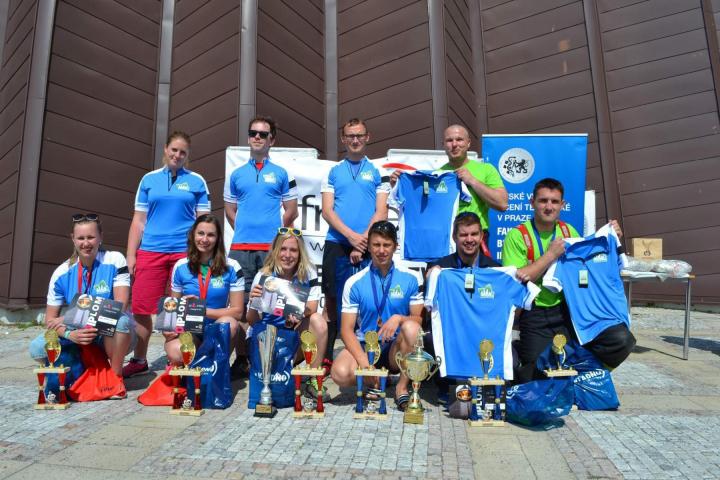 The third annual Jan Lewinski Memorial - Student Iron Firefighter of the Faculty of Biomedical Engineering was held on 17 May. About 25 students and 11 students from secondary schools and colleges competed for the title of Iron Firefighter. In the men's category, Jakub Zahradník won the race in less than five minutes and in women´s category it was Denisa Vápeníková, both of them from VŠB-TU Ostrava. Students from FBMI have won three medals.
All competitors had to complete the track, complete assigned tasks and overcome obstacles, such as displacing a huge tire, transporting an eighty-kilogram manikin, jumping over a two-meter barrier, or climbing to 7th floor of a tall building.
As part of the accompanying program, firefighters from the Václav Havel Airport introduced the Panther special assignment vehicle, which is able to break through aircraft fuselage and put out fire from inside. The climbing group of HZS Kladno demonstrated rescue of a wounded person from roof of the building. Visitors could also see the awareness stand of the Fire and Rescue Service of the Central Bohemia Region, the Czech Red Cross Kladno, the special all-terrain ambulence of ZS Trans Hospital and ZZS Central Bohemia Region.