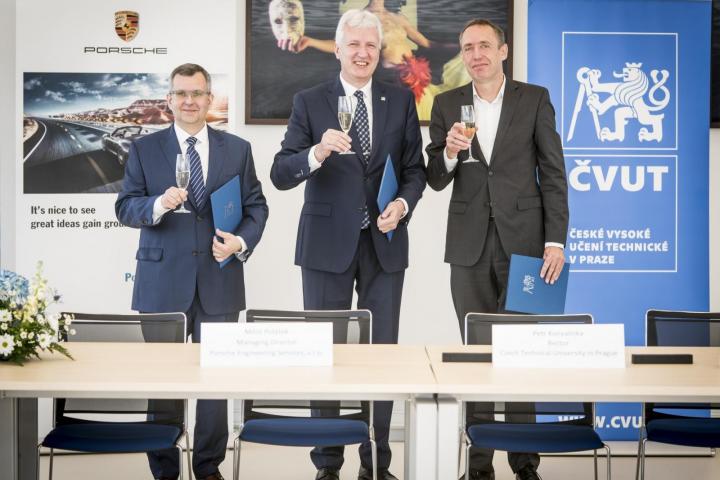 The rector of CTU, prof. Petr Konvalinka, doc. Miloš Polášek, Managing Director of Porsche Engineering Services and Dipl. Ing. Dirk Lappe, Chairman of the Board of Porsche Engineering Services, signed a framework cooperation agreement In the newly opened premises of the CTU - CIIRC building on 3 May. Its main objective is to participate in joint research projects, support of university laboratories and provide professional lectures for students.
CTU faculties have been cooperating with Porsche Engineering Services  for a long time, the new agreement that will allow co-operation across the university follows up. For example, CTU students will be able to work on typical topics from industrial practice in their diploma theses under supervision of consultants from the respective field.
Long-term cooperation with strong partners from practice is one of the strategic objectives of CTU in Prague. By providing expert co-operation with practitioners, the university can better prepare its students for the transition to future jobs, and develop its research potential as well.