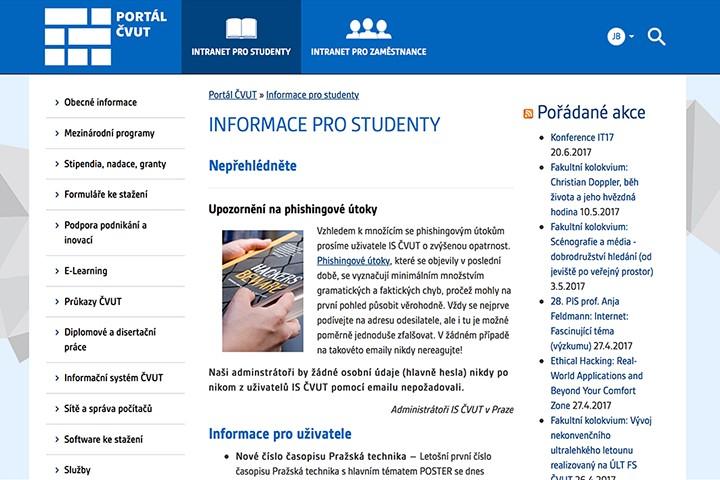 Commencing 26 April, CTU students and employees have the opportunity to use a new information system, the CTU Portal. It was created within the framework of one of the partial aims of CTU information strategy by the Department of Information Systems at the rectorate.
This is the first stage of the project, which checked the content is up to date with content guarantors for individual departments and sections, provided access control for authorized users, and then migrating the sites currently located on intranet.cvut.cz into the new solution.
The project will continue this year with further modifications, the gradual expansion of existing content, and most importantly, addition of various miniapps. In the future, they should aim at solving the information needs of CTU students and employees, or provide aggregate information from various CTU applications in one place. The main objective of the new system is to create main access point to the information system applications as well as to the non-public content, which has so far been located on the intranet.cvut.cz site.
The CTU portal can be accessed here by logging on.