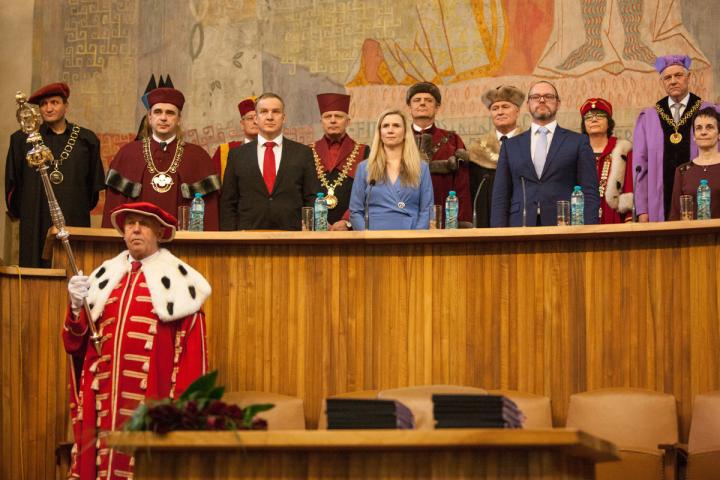 Mrs. Kateřina Valachová, minister of Education, Sports and Youth, appointed 55 new professors at the Carolina Great Hall of Charles University on 19 December 2016. Six new professors of CTU in Prague were among them.
Three new professors are from Faculty of Electrical Engineering. Roman Čmejl achieved professorship in the field of Theoretical electrical technology, Jan Holub achieved professorship in the field of Measurement technology and Josef Tkladlec became professor in the field of Applied mathematics. 
Three more professors work at the Faculty of Civil Engineering. Matouš Hilar and Milena Pavlíková for the Building structures theory field and Martin Štroner for the Geodesy and Cartography field.
Photo: courtesy of MŠMT