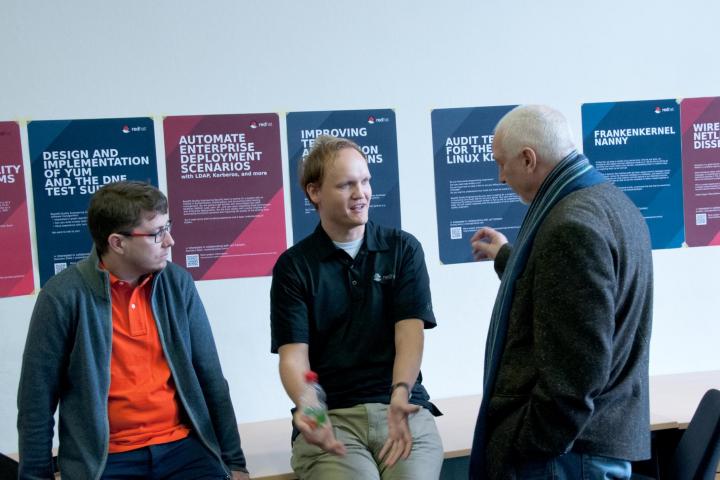 Collaboration of scientists, students and the leading provider of open-source solutions, Red Hat, is covered by new research and development facility of the Faculty of Electrical Engineering. It was launched on 26 October as part of the Computer Department.
At the new facility, students will be able to try the environment of a development company and participate in cooperation of the creation of unique computer platforms. There, the academic researchers can apply results of their research in the software engineering field and easily apply them to practice thanks to support of the leading global provider of solutions based on open source technologies, the Red Hat company.

By opening of a new joint laboratory, the Computer Department and Red Hat company deepen the long-term successful cooperation in the framework of which they have also recently applied for a grant under the Epsilon program by Technology Agency of the Czech Republic. It has been approved on 27 October.

Video from the gala-opening was published by www.odbornecasopisy.cz server.
Photo: SVTI FEL ČVUT