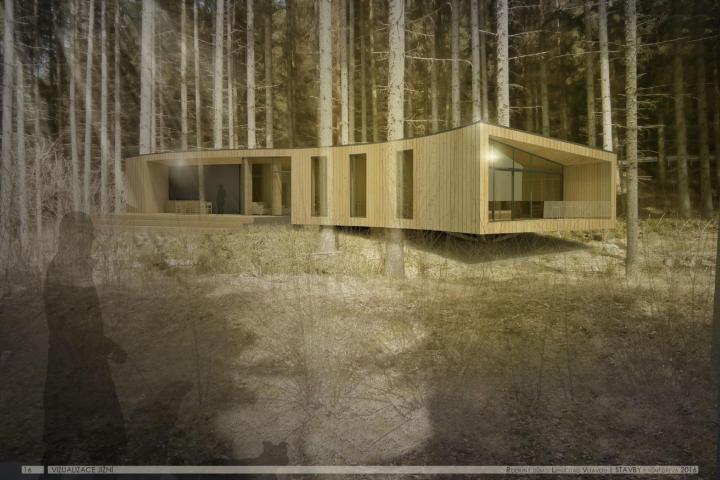 The 4th edition of the Buildings with wood scent contest, whose results were announced on 15 September at the Exhibition Centre in Brno, was won by Kristina Ulrychová from the Faculty of Civil Engineering with her proposal for a house in Lipno nad Vltavou. The third place went to Tomáš Papoušek, student of the same faculty, with his project, The Wave. This year, 68 students from 11 Czech and Slovak universities entered the competition, using 55 building parts.
Students designed wooden houses and structures, themed "Great Expectations". Competition was announced by the Wood for Life Foundation, which promotes wood as a renewable raw material for everyday use.
The aim of the student competition is to motivate college and vocational schools students to use wood in their school works. The competition also links students and experts in the field.
The design of Christina Ulrychová is published here. Details of the Wave project by Tomáš Papoušek are published here.