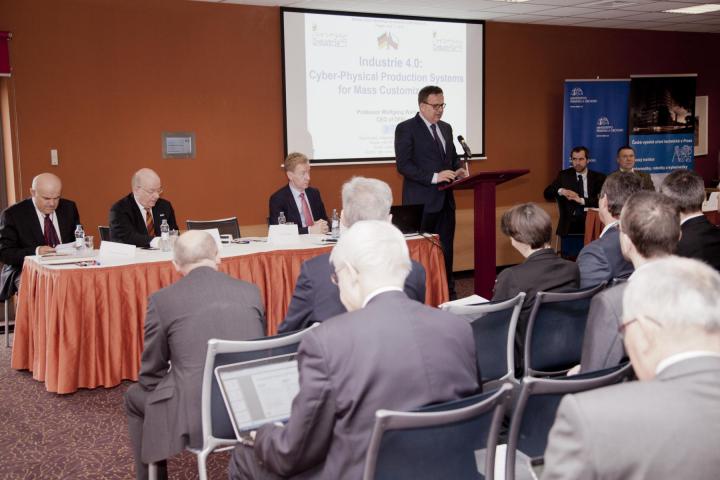 Leading science figures have met on 11 April at the Czech - German workshop on Industry 4.0. It was organized by CTU under the auspices of the Minister of Industry and Trade, Jan Mládek, and the Rector of the Czech Technical University in Prague, prof. Petr Konvalinka
The aim of this unique workshop was to provide an effective exchange of the knowledge of the latest scientific and innovative achievements of the Industry 4.0 in both countries, present state of research in Germany and the Czech Republic in this area and in particular, to start the process of identifying potential subjects for intensive Czech-German cooperation. Among the participants of the meeting, initiated by the Minister of Industry and Trade, Jan Mládek, the main authors of the German concept Industrie 4.0, prof. Wolfgang Wahlster and Prof. Wolf-Dieter Lukas, were included.
Prof. Vladimir Marik, director of the Czech Institute of Informatics, Robotics and Cybernetics, presented the concept and content of the National Initiative Industry 4.0 and the role of the CTU and other university departments in promoting it. This material should be submitted to the Government by the end of May.