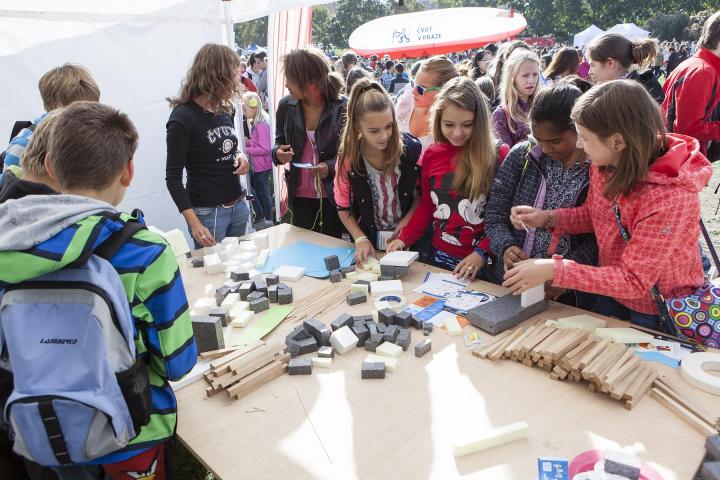 The third annual Scientific Fair was held on 9th September at the Victory square in Prague 6. The favorite event was co-organized by Technical University in Prague and the Prague Institute of Chemical Technology together with the Institute of Organic Chemistry and Biochemistry AS CR and the Science is fun society. This year the 16,000 visitors of all ages came to see the exhibits.
Science fair aims to bring science and research closer to primary and secondary school students, as well as curious adults by a playful approach. At their stalls, Universities, research institutes, special interest organizations and other institutions show that science is all around us and how much it is needed in everyday life. CTU had introduced all the faculties that presented their interesting science projects.
A newsreport from the Scientific Fair has been made by Studio 6 at Czech Television.