Since the first days of the Russian war against Ukraine, there has been systematic and widespread destruction of unique architecture, irreparable loss of monuments and cultural heritage. Ievgenia Gubkina, an architectural historian from Kharkiv, will speak about the current situation in Ukraine from the point of view of heritage conservation. The lecture (in English without translation) will take place on Tuesday, 12 April at 6 pm at the Faculty of Architecture of the CTU in lecture room 155 - Gočár.
Kharkiv is world-famous for its interwar modernism, including Soviet-Ukrainian constructivism, of which the Derzprom building, a UNESCO World Heritage Site, is a prime example. The ensemble includes the former government centre of Soviet Ukraine, today's Svoboda Square, with the Kharkiv Regional Administration building, whose bombing, captured on video on 1 March, went around the world.
"The Russian army is deliberately destroying the historical centres of our cities - the ancient Chernihiv, baroque Sumy, classical Kherson and Mykolayiv, historicist Mariupol and modernist Kharkiv," says Ievgenia Gubkina, who was forced to leave Kharkiv because of the war in Ukraine and lives temporarily in Lithuania.
Ievgenia Gubkina is a Ukrainian architect, architectural historian and curator. She is co-founder of the non-profit Urban Forms Center and the feminist group Modernistki. Her work focuses on 20th century architecture and planning in Ukraine and the popularization of Ukrainian architectural heritage. She is the author of Slavutych: Architectural Guide (2015), Soviet Modernism. Brutalism, Post-Modernism. Buildings and Structures in Ukraine 1955-1991 (2019) ad. She participated as a curator in the multimedia online project Encyclopedia of Ukrainian Architecture in 2020.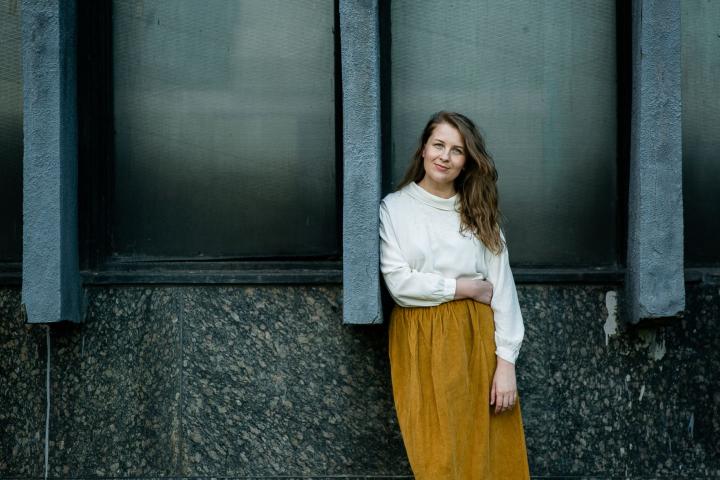 Contact person:
Name:
Ing. arch. Kateřina Rottová, Ph.D.
E-mail:
katerina.rottova@fa.cvut.cz