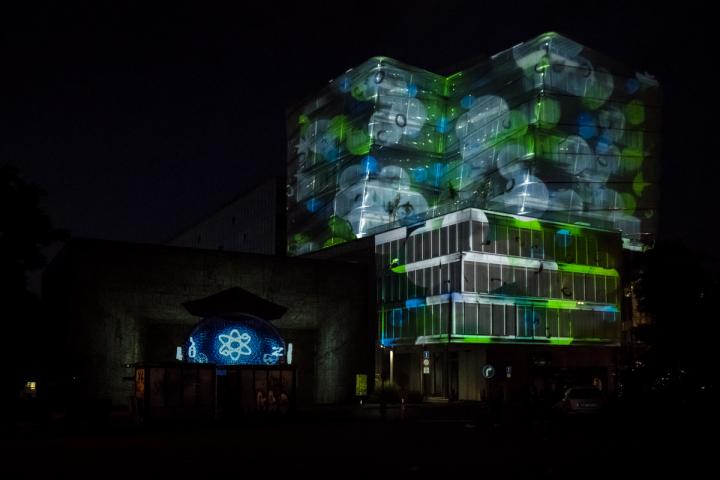 On Thursday, 7 September, a videomapping took place on buildings CTU-CIIRC and the Faculty of Electrical Engineering buildings, which concluded the celebrations of the 310th anniversary of CTU. These were commenced on 17 January, the day when an Imperial Rescript was issued in 1707, clearly supporting the funding of engineering education.
A number of inspirational lectures and a variety of cultural and professional events took place during the celebrations. Architect Miroslav Šik was awarded a honorary doctorate, an unique film by director Veronika Kastlová with animations by Pavel Koutský entitled The 310 years of lion's power" and celebrations ended with a unique videomapping screening. More information about celebrations can be found here.
The videomapping presented the history of CTU from its foundation to the present, reminding the successes of individuals and collaborating teams and looking into the future. The videomapping was carried out by František Pecháček and Josef Kortan from the BLACK / DIVISION group, who have already  audiovisually revived, for example, House at Zvon and participated in the Greatest Czech competition. Viktorie Čermáková, an actress and a theater director, currently active mainly in Meet Factory, Švandovo Theater or The New Scene, wrote the screenplay and directed the event. The original musical score accompanying the show was composed by Ondřej Mikula, working under the pseudonym AidKid on the Czech  electronic music scene. Most of the authors graduated from CTU.