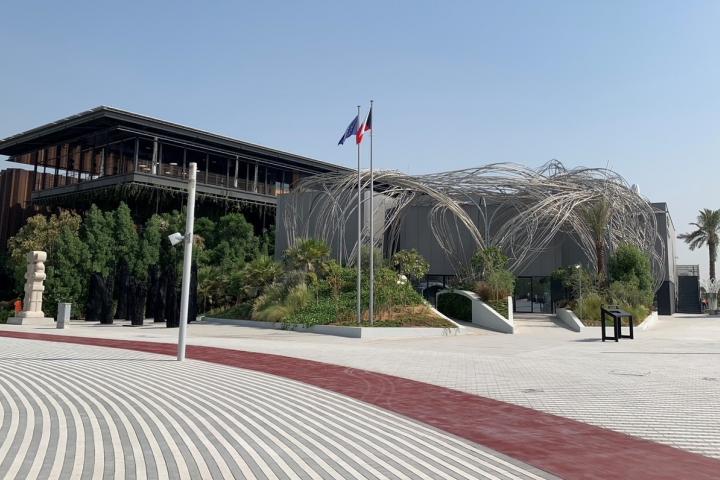 The Expo 2020 World Exposition opened its doors on October 1st, 2021 and will continue until March 31st, 2022. It is the first ever world exhibition to be held in the Middle East, Africa and South Asia region, and it is also the first to be hosted by an Arab country. The Czech National Pavilion was designed by architects Jan Tůma and Jindřich Ráftl, who are graduates of the Faculty of Architecture of the Czech Technical University in Prague. What else is CTU presenting within the permanent exhibition and the rotating exhibits?
The common denominator of the products on display in the permanent exhibition of the Czech National Pavilion is water and ecological sustainability. The core of the pavilion and the technological "miracle" is the S. A. W. E. R. system, which can produce water from the air using solar energy and can cultivate the desert using subsurface cultures developed by our scientists from the University Centre of Energy Efficient Buildings of the Czech Technical University and from the Faculty of Mechanical Engineering of the Czech Technical University, in collaboration with the Academy of Sciences of the Czech Republic.
From  October 23rd to November 14th 2021, autonomous drones of the Multi-robot Systems team of the Faculty of Electrical Engineering of the Czech Technical University, a world-leading team led by Assoc. Professor Martin Saska, will be presented as part of the rotating exhibition under the title THE ROBOT'S 100th BIRTHDAY.
From the end of October to mid-November, representatives of CTU will be available to inform visitors about opportunities to study at the university in study programmes delivered in a foreign language.
We will also present the EuroTeQ Engineering University, a prestigious project of a group of six European universities, of which we have been a member since last year.
More information about the presentation of CTU at EXPO 2020 can be found on this page.
Photo: https://www.czexpo.com
Contact person:: Andrea Vondráková