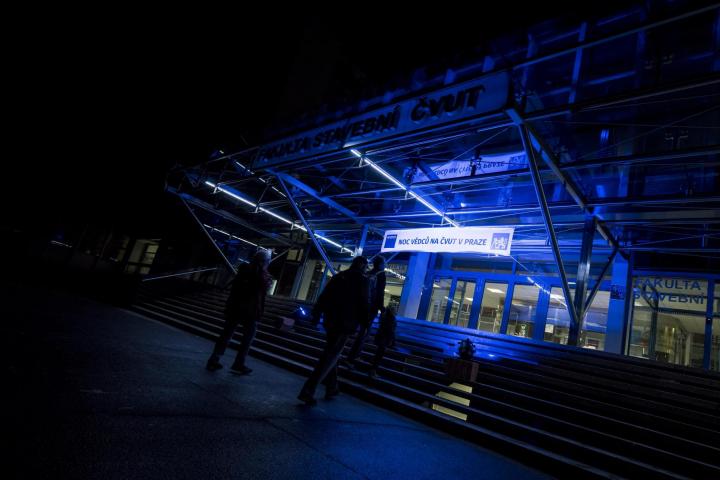 CTU in Prague has already joined the Night of Scientists seven times, and the eighth time will be no different. This nationwide science and technology popularization event will take place on Friday, September 24, from 5 p.m. to 11 p.m., this time on the theme of time. During the evening, we will introduce visitors to interesting projects from our university's workshop and offer a unique opportunity to peek into spaces that are not normally open to the public. In addition to the usual face-to-face events, some activities will take place in an online-only space, so it will be possible to experience science from the comfort of your own home.
A rich programme has been prepared by a total of seven faculties and two non-faculty bodies, in our best tradition we will open CTU workplaces for visitors in the Dejvice campus and in the centre of Prague. In Dejvice it will be the Faculty of Electrical Engineering and the Czech Institute of Informatics, Robotics and Cybernetics (CIIRC). Interested parties can visit the Faculty of Nuclear Sciences and Physical Engineering in Břehova Street in Prague 1. The programme is also prepared at the Departments of the Faculty of Nuclear Sciences and Physical Engineering and the Faculty of Transportation Technology in Děčín, which will also open a building in Prague's Albertov district. The Faculty of Civil Engineering, Faculty of Mechanical Engineering, Faculty of Biomedical Engineering, Faculty of Information Technology and Masaryk Institute of Higher Studies will also participate.
Last year, due to the coronavirus pandemic, the Night of Scientists was held only online, but even in virtual space it retained the hallmark of one of the largest events of its kind in the Czech Republic - more than 100 institutions participated, including universities, scientific and research centres, as well as observatories and planetariums.
Contact person: Jan Škvařil