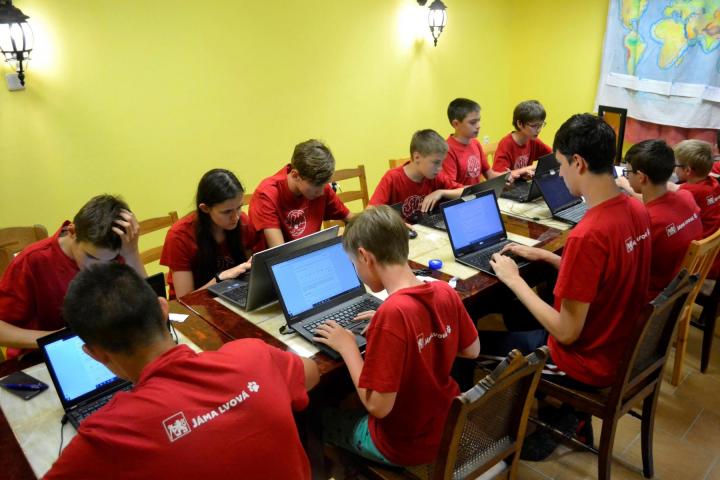 The 12th annual CTU Jáma Lvová summer camp will be held from 18 to 30 July 2021, the culmination of a three-round year-long mathematical and logical correspondence competition. It was prepared by students, graduates and employees of the CTU for gifted pupils of primary schools and corresponding grades of multi-year grammar schools. This year it will take place in Zdobnice near Rychnov nad Kněžnou.
The camp will feature specifically focused lectures and workshops that will be engaging and will push children further in their skills and knowledge. After this programme, the children will enjoy a variety of physical activities which, in addition to team games, will include orientation in the field and nature. Depending on their interest, the camp participants will work on their chosen projects under the expert guidance of the tutors, including a final presentation and defence.
Every year there is a different camp theme, to which all games and program content are adapted. This year it will be "knowledge of ghosts from the haunted house".
At the camp, participants will meet new friends, become better acquainted with the organizers - students and alumni of CTU, and gain a better understanding of studying at our technical university.
The aim of the competition and the Jáma Lvová camp is to show that studying technology is not something young people should be afraid of, but on the contrary, it is a fun and exciting journey of discovery.
More about the camp can be found here.
Contact person: Lenka Kubešová Zápotocká