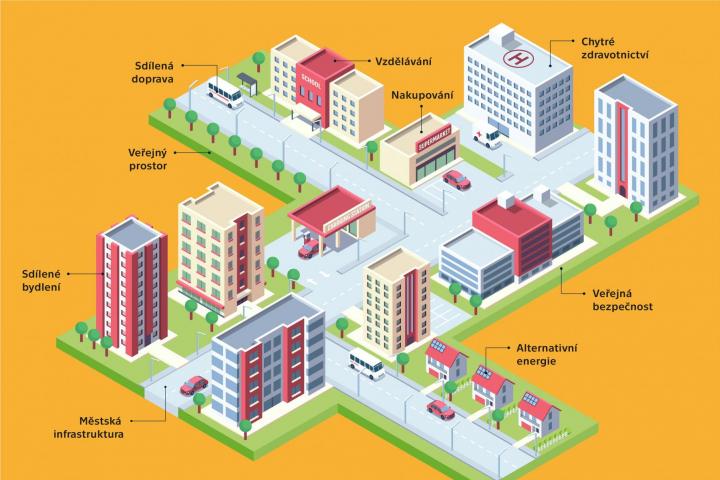 How quickly we come up with new ideas and the ability to implement them is what makes us successful in today's world of digital technology. Design Sprint is a unique method, originally developed by Google, that allows you to move from an idea, through testing, to the final design of a product or service in 5 days. This method will be taught to high school students at the Design Sprint summer school at the Faculty of Information Technology.
The Sprint Summer School is intended for high school students who are interested in modern digital technologies, design and their use. The course offers the opportunity to prepare your own project from the idea to the implementation of a prototype, all in just 5 days. Experts from FIT CTU will show students how to idea, prototype and test with the help of technologies such as virtual and augmented reality or visualization. Participants will try everything in a team project in the field of urban digital technologies. The event will take place from 2 to 6 August 2021 in the faculty and other interesting locations in Prague. 
"I tried the Design Sprint method while studying abroad and I was convinced that it really speeds up the decision whether the idea is feasible, has potential and it will be worth to continue," says one of the course organizers Ondřej Brém, graduate and teacher at FIT CTU in Prague. "Our goal is to show participants that studying IT is not just sitting at a computer and dating code, but that there is also a lot of creativity, exploring the world around you and interacting with users. Without this, their idea will not make a breakthrough in the world, "he explains. He is preparing the event together with colleagues who are dedicated to computer graphics and user interface at FIT CTU. 
Those interested in participating in the Design Sprint Summer School can submit applications by 20 June on the faculty's website www.fit.cvut.cz/designsprint. The capacity of the course is 25 participants, who will be selected on the basis of a short motivational medallion. However, no input knowledge in the field of programming or design is a condition for participation.