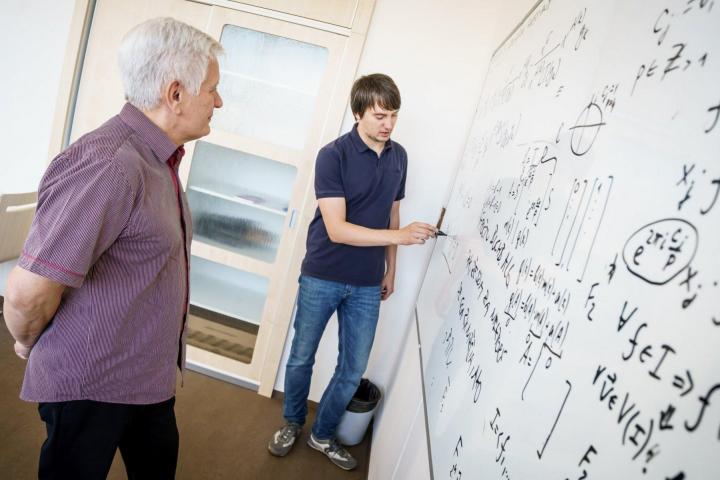 Last year, CTU became part of a prestigious alliance of six major European technical universities called EuroTeQ Engineering University. The alliance also consists of the Technical University of Denmark, Eidhoven University of Technology, École Polytechnique, Technical University of Munich, Tallinn University of Technology and 45 industrial partners. Two universities operating outside the EU, EPFL from Switzerland and Technion from Israel, are also interested in co-solving the project. The pilot three-year project aims to create a new educational format based on research, innovation and also has the ambition to create a new model of engineering education. A new EuroTeQ Honors award and a EuroTeQ Professional certificate is planned as well.
Browse projects to support the introduction of innovative elements in subjects taught in English. A project in the maximum amount of CZK 75,000 can be submitted by an academic staff member until 30 April 2021, selected projects will be funded from May 2021.
The call for academic staff with innovative teaching projects to join the EuroTeQ Campus for 2021 can be found on this website or in PDF format here.
You can download the application here.
It is necessary to attach a financial budget to the project, which you fill out in this form.
The basic support of the EuroTeQ Engineering University project is a six closely interconnected activities that are developing dynamically: Build an inter-university EuroTeQ campus, create a student competition-oriented platform called Collider, connect universities with companies through EuroTeQ Professional, connect other stakeholders in the project within the Connector to oversee the quality, impact and sustainability of the project. Coordinate and manage the project with the EuroTeQ Management and the Sustainability & Outreach activity presents and promotes the results. 
In the near future, a learning platform will be created that will allow students to get an education at partner universities in such a way that the student can choose from the range of subjects the topics that interest him, across all partner universities. He would then pass an exam from these subjects, which would be included in the overall study evaluation. Students could thus expand their study and career opportunities. An important aspect is also the fact that connecting students from different educational and cultural backgrounds will shift their creative thinking, insight into problem solving and develop their intercultural communication skills. 
The EuroTeQ Campus at CTU is coordinated by doc. Dr. Ing. Gabriela Achtenová, vice-rector for bachelor's and master's studies. The campus will allow students to choose courses and subjects from partner schools and the opportunity to participate in EuroTeQ Colliders. Within the EuroTeQ consortium, it will be possible  to offer students at least one subject from each partner school in the bachelor's course and at least one subject in the follow-up master's study in the winter semester 21/22 already.
Further information on CTU's involvement in the EuroTeQ Engineering University project is available here: https://www.cvut.cz/euroteq-engineering-university
Contact person: Gabriela Achtenová