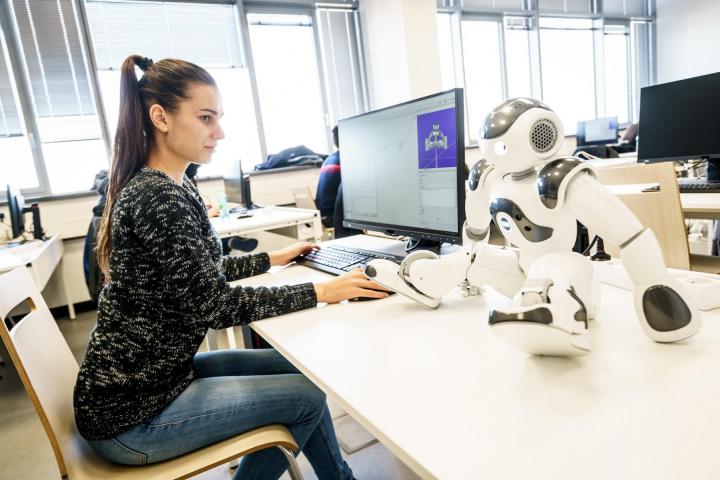 The popular day of open doors of the Faculty of Information Technology of the Czech Technical University in Prague (FIT ČVUT) will take place on 21 January 2020 from 4.00 pm, for the second time in online form. The event called "Open Windows Day" will not take place directly at the faculty, but again in the browser window. Participants will find out from a distance why to study computer science at FIT CTU. They will tour the faculty premises, find out what they can study in both bachelor's and master's studies, and they will be able to ask about everything they are interested in.
This time, the faculty prepared streamed lectures for both applicants for bachelor's and master's studies, in which the dean of the faculty, doc. Marcel Jiřina will learn everything she needs to know about her studies and the admission procedure. Applicants will also be able to ask interactively anything about the study, both teachers and students, who will answer their questions. In addition, they will be able to visit the online information stand, where they will learn everything about student life.
Within the annotated 360 ° video, applicants can view the most interesting areas of the faculty, specifically the dedicated laboratories, classrooms and other study facilities. During the event, they will also be able to get acquainted in detail with all bachelor's and master's specializations that the faculty offers to study.
The event is intended for applicants for bachelor's and master's studies and the general public.
The link to the premiere of the lectures will be published on 21 January, 2021 here, where you will find more information about the event.
A link to the Facebook Event can be found here.
You can find a link to Twitter here.
Contact peron: Petra Svobodová Hejlová