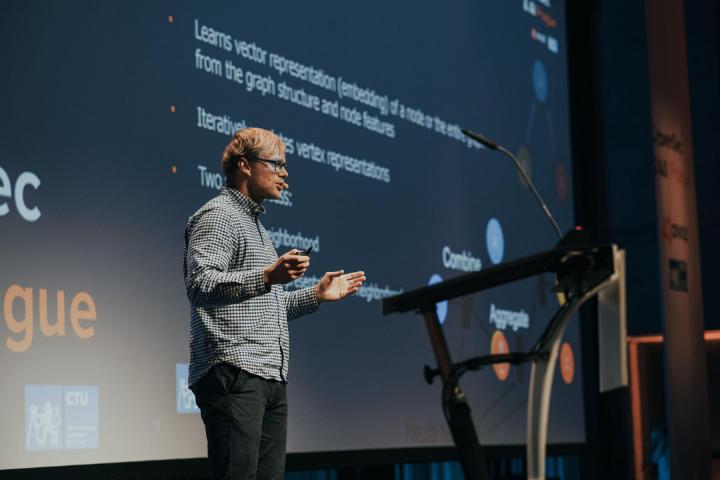 Following the successful CyberSec & AI Prague 2019 conference, which won the AI Awards for "Event of the Year", CTU in Prague and Avast have once again joined forces to bring together experts in artificial intelligence (AI), machine learning and cyber security. This year's edition will see Avast and CTU introduce a hybrid conference concept, an online and physical event bringing together experts from all over the world without being restricted to one location. Taking place on 8 October, 2020, the global event will simultaneously run in Prague, London, New York City and San Francisco with the content broadcasted live to attendees worldwide. World-class experts in the field of cybersecurity and artificial intelligence, such as Roger Dingledine, Director, Researcher and Co-founder of the Tor Project, and Garry Kasparov, Chess Grandmaster and Avast Security Ambassador will offer their insight on applying AI in privacy protection and security.
Tickets for the conference will be on sale from the end of May. Until then, participants can pre-register to receive news about CyberSec & AI Connected 2020, speaker announcements, and other important program information.
The global CyberSec & AI Connected conference offers a meeting place for researchers, experts and professionals from around the world. "Some of the most important breakthroughs in artificial intelligence and security have come from collaboration between academia and industry. That's why it's very important to bring the two communities closer together and allow them to share ideas and collaborate, "says Fabrizio Biondi, AI Research Manager at Avast.

In addition to presentations by noted speakers, live inquiries from the audience, panel discussions and networking, a number of technical workshops will offer additional space to connect the academy and industry, in which participants will be immersed in the latest research, case studies and technologies in the field of security and artificial intelligence.
The Program Committee invites cyber security scientists and experts to participate in
a series of CyberSec & AI Connected technical workshops
. Authors should submit an abstract of their presentation or demonstration of cyber security and privacy tools for review. The jury places special emphasis on the potential application of AI solutions in the real world or contributions to basic or applied research linking artificial intelligence with cyber security and privacy. For more information about the workshops, study the
detailed instructions.
Potential authors must submit their abstract by 30 June 2020. Successful participants will be informed one by one from 1 July 2020. The final program of the workshops will be published on 15 July 2020.
Contact person: Karolína Poliaková