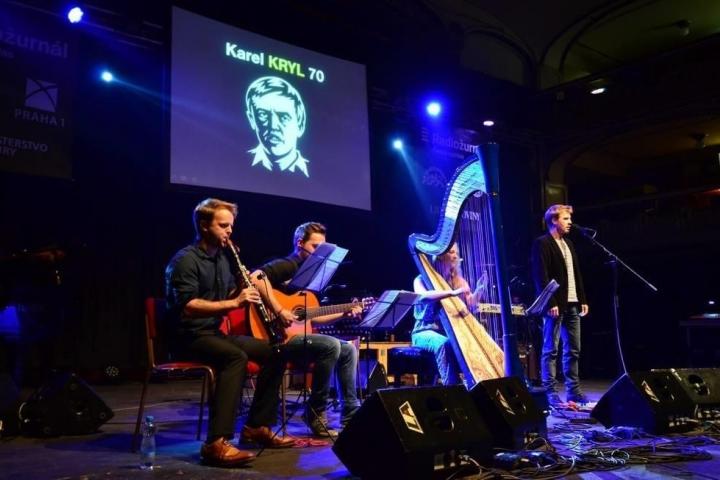 The CTU in Prague is preparing a virtual concert from the Bethlehem Chapel on 5 May from 19:00 with the motto "Our thanks to all of you". The ensemble SALOME - A reel of Karel Kryl's Songs for singing, Harp, Clarinet and Guitar will perform, presenting Pavel Batěk, Barbora Plachá, Tomáš Kůgel and Petr Šťastný. The concert will be an acknowledgment to all those who help in any way during the crisis caused by COVID-19, especially the experts and teams involved in a number of projects.
SALOME is a unique project of young artists who, in a distinctive and refined way, build on the excellent musical potential of Karel Kryl's songs, which are still topical. The program will feature songs by Karel Kryl, edited by Michal Vejskal: 'Veličenstvo Kat', 'Karavana mraků', 'Bratříčku zavírej vrátka', 'Salome' and many others.
The introductory word to the concert will be given by prof. Ing. Zbyněk Škvor, CSc., Vice-Rector for Science, Creative Activities and Doctoral Studies, and Ing. Radek Holý, Ph.D., Vice-Rector for Information Systems.
Watch the live stream at: https://youtu.be/F7uYyJAvDjE
Contact person: Lucie Štěpánová