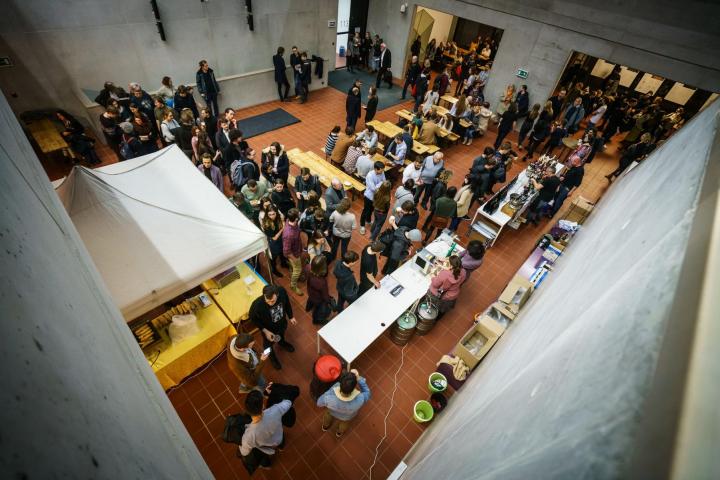 Аll projects that were created at the Faculty of Architecture during the winter semester will be showcased at the vernissage entitled 'Fabrika' on Thursday, 16 January from 18:00. Its size and area make it the largest event of its kind in the Czech Republic. More than 1,000 semester projects of Architecture and Urbanism, Design and Landscape Architecture will be exhibited on 7 floors in 56 studios.
In the studios Kohout - Tichý and Stempel - Beneš, students discussed the potential of the surroundings of the new metro station D in Prague 4 - Libuš, in the monument preservation studio led by architect Václav Girsa, students made proposals for restoration and extension of the former monastery in Tuchoměřice. Studio Fingerová - Grohmannová rehabilitated the Central Park of the Ďáblice housing estate. The studio Karel was focused on work with glass.
The exhibition of studio projects can be visited any time during the opening hours of the faculty from 14 to 24 January 2020. The Faculty of Architecture of the Czech Technical University, on Thákurova 9, Prague 6, is open Monday to Friday between 6:30 and 22:00 and Saturday between 8:00 and 20:00 Admission is free.
Contact person: Romana Vylitová