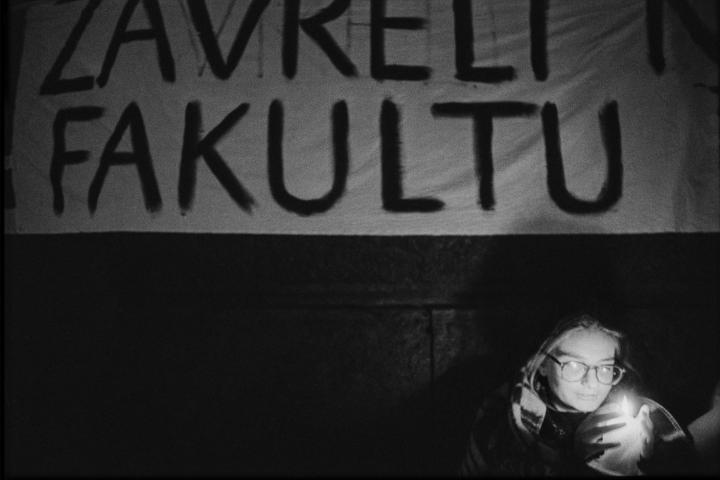 The feverish atmosphere of the November 1989 events of the Faculty of Civil Engineering CTU in Prague will be commemorated by two interconnected exhibitions. The photographic exhibition will present many of the iconic shots of Karel Cudlín, Jaroslav Kučera, Dana Kyndrová, Jan Šilpoch, Pavel Štěcha and Jiří Všetečka. There will be an exhibition of period posters related to the revolutionary days of November 89 and the Civic ForumIn the atrium of the faculty. The exhibitions entitled "November 89 in Documentary Photography" and "Velvet Revolution Posters" will be held from 5 November to 2 December, 2019.
The aim of the exhibition is to remind students and faculty visitors of the revolutionary period of thirty years ago and to create a space for discussion. Photographs of leading Czech documentary filmmakers present both generally known shots, as well as photographs that have been seen only minimally. It is also interesting for thematic variety, where politicians' meetings in public places mix with shots of demonstrations or details enhancing the power of the moment.
The unique atmosphere will also be evoked by posters that will not be installed in a consistent exposition but will be placed in the entrance atrium of the faculty. The polished columns and walls will evoke a time when signs, slogans and posters have been covered with almost everything.
Contact person: Lidmila Kábrtová