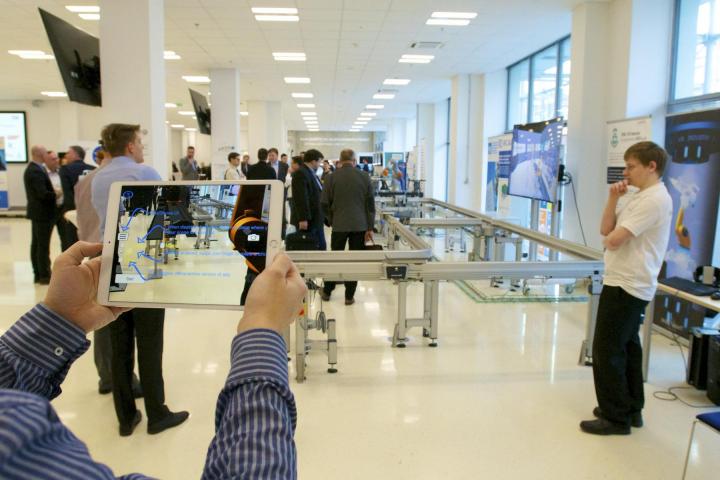 Already for the 2nd time, the CTU - CIIRC building will hold open doors day at the Testbed for Industry 4.0 and at the National Center of Industry 4.0 on 30 May.
The Testbed for Industry 4.0 is an experimental workplace for testing innovative solutions and processes for so-called smart factories. It represents an entirely unique concept of test production line that, thanks to the variability of machines, robots and software tools, including a combination of both advanced and virtual reality, allows the testing of Industry 4.0 processes prior to their introduction into real-world manufacturing.
The National Industry Center 4.0 aims primarily to disseminate awareness of Industry 4.0 and to develop close cooperation between the academic and industrial spheres. Part of the event's program is: IndustryStock 4.0 Testbed review, Industry Partner 4.0 Exhibition, Partner Simulation and Virtual Reality in Production Planning Škoda Auto, Siemens MindSphere, Festo Smarance, CP Factory, Mitsubishi Electric Bin Picking, MRS SICK Laser Scan and many anothers.
Contact person:
Alena Nessmithova